Physicians ask me all the time how to start or continue dispensing wound care supplies. They want to start comprehensive care and provide a valuable service to their patients, but they stop before making the change. Somewhere along the way, things got in their way of implementing new products. What happened?
The physicians are excited about the new opportunities and growth. But at some point, they stopped. What causes failed implementation? How can you prevent those failures in your practice or how can you continue if you stalled along the way?
Keep the product stocked in your office! How are you planning to dispense a product you don't have in stock? Wounds need to be treated immediately. You cannot just order the product as needed and expect to make this program work. Keep supplies on hand. You will be surprised how easily you dispense the product if you have it on hand. Trust me this works!
Use it! I cannot tell you how many times I have walked into a physician's office during a consult and have seen a new piece of equipment or supplies in their office that have sat there unused for years. The doctor bought it at a convention, the item was shipped, then the staff put it away and everyone forgot they even had it. If you are going to invest in a new product or equipment, use it. Keep it out and remind yourself to use it.
Train your staff! If you are bringing wound care supplies into your office, you need to train your staff. Who should it be dispensed to, when should it be dispensed, and how it is dispensed? Your staff will not automatically know how to do this. Make sure to block off time on your schedule to train your staff on wound care supplies. There are a variety of resources that AMERX has for documentation, forms, and instructions.
Protocols! You must have protocols. This goes along with training your staff. Protocols let your staff know how to treat wound care patients. This also allows them to know when to dispense wound care supplies. How easy would it be to remember to dispense wound care supplies if the MA brought them into the treatment room?
Bill properly! Wound care supplies can be billed, and they are a covered benefit for most of your patients. Just because they were billed incorrectly and got denied does not mean wound care supplies are not covered. They just need to be billed correctly. AMERX has tons of resources on billing. AMERX will also look at any denials and tell you why they were denied and help you to resolve that issue. You can bill for wound care supplies and get paid.
Morning huddle! Go over your patients in the morning. Who needs biopsies, orthotics, wound care supplies, etc.? Plan your day and look for the patient that needs comprehensive care.
Dispensing AMERX Wound Care Supplies are both an enormous benefit to your patients and to your practice. Do not let the little details prevent you from providing the care that they need. If you need assistance, AMERX is on stand-by to get things back on track with their wonderful customer service team.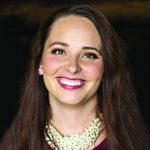 Holly is a recognized international speaker and author. Working with her husband to build a medical practice from the ground up, she has handled all aspects of the podiatry field from medical assisting to billing and practice management. Currently, she spends her time as a practice management consultant helping physicians learn how to run successful medical practices by implementing protocols. Holly holds numerous degrees and certificates that give her the credibility to help practices; however, it is the years of personal in-office experience that allow her to offer customized solutions that make practices profitable again.