Your receptionist holds one of the many keys to your financial success.  Two of the biggest sources of lost revenue for a practice comes from:
not collecting from patients at the time of service, and
not knowing if patients are eligible for certain procedures or supplies.
Insurance Verification
It is essential that you know the patient's insurance deductible obligations, insurance copay/coinsurance due, and whether they have coverage for orthotics, surgery, and wound care supplies.   While it is usually easy to find co-pay and deductible information through your EMR or Availity portal, a phone call is usually required to find out if your patient has benefits for DME, surgery, and/or wound care supplies.  Practices I work with often use a form similar to the one pictured.
Thorough insurance verifications are the key to reducing confusion for you and your patients. Your receptionist should perform these for every new patient and on a yearly basis for returning patients. Your receptionist should check, not only for copays and deductibles, but also coverage for common CPT codes for which your office bills.
Collecting Deductibles & Co-Insurance
If someone comes in for wound debridement, a biopsy, and wound care supplies and has only met $3,000 of a $4,000 deductible; the cost of debridement, biopsy, and wound care supplies—up to the remaining deductible ($1,000 in this example)—needs to be collected at the time of service from your patient.
If a patient's deductible has been met, you must collect the co-insurance at the time of the visit.
In order to collect the approximate amount of money due, you need to have a reimbursement schedule at your front desk from the insurance companies.  If you do not know what your insurance companies reimburse, use the Medicare fee schedule for a good estimate.
If payments are not collected at the time of service, you will be billing the patient and praying that you will get paid.  This rarely happens.
Conclusion
It is essential that you train your staff to get accurate insurance information, check the insurance benefits, and collect the correct payment from the patient at time of service.
Taking these steps will help you achieve financial success in your practice.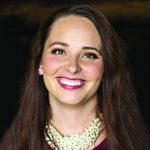 Holly is a recognized international speaker and author. Working with her husband to build a medical practice from the ground up, she has handled all aspects of the podiatry field from medical assisting to billing and practice management. Currently, she spends her time as a practice management consultant helping physicians learn how to run successful medical practices by implementing protocols. Holly holds numerous degrees and certificates that give her the credibility to help practices; however, it is the years of personal in-office experience that allow her to offer customized solutions that make practices profitable again.