Whether you call them meetings, gatherings, huddles, or morning reports, they are essential to the daily performance of your office.
What is a morning meeting and why is it essential?
A morning meeting is pinnacle in allowing your practice to move it from good to great.
Who attends a morning meeting?
EVERYONE, including the doctor and all support staff.
What is discussed in morning meetings?
Who is being seen?
What are they coming in for?
What happened at their last visit?
What insurance do the patients have, and what are their deductibles/co-pays?
What DME items are covered? Wound care supplies, Orthotics, etc?
Do any patients need a fall risk, biopsy, or diabetic shoes?
What medication refills, orthotic replacement, or wound care supply reorders need to be addressed?
Do not hold a morning meeting to only discuss what patients are coming in for. There is so much more that needs to be discussed.
Arm your team with all the information. Make them look to see when the last time orthotics or DME were dispensed and if certain patients are due for them again. How much does a patient owe and what is covered? These are all essential items that you need to know before you go to see a patient. This allows you to provide the best quality care for your patients, look competent, and also increase your bottom line.
In Conclusion
Morning meetings are essential to your patients, the communication between the different roles in your office, and your bottom line.
Do not go another day without them!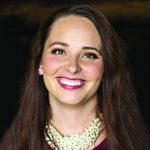 Holly is a recognized international speaker and author. Working with her husband to build a medical practice from the ground up, she has handled all aspects of the podiatry field from medical assisting to billing and practice management. Currently, she spends her time as a practice management consultant helping physicians learn how to run successful medical practices by implementing protocols. Holly holds numerous degrees and certificates that give her the credibility to help practices; however, it is the years of personal in-office experience that allow her to offer customized solutions that make practices profitable again.