Receptionists wear many hats. They are the face of your practice, act as a detective, and are your gateway to financial success.
The Face of the Practice
Receptionists are the first and the last contact of your patients. They must always answer the phone with a smile and show concern and empathy for all the patients they encounter. Receptionists must also stress the importance of coming in for wound care appointments. If a patient does not feel welcome, they will not schedule an appointment or visit your practice.
Detective
A receptionist must decipher who needs to be seen quickly and who does not. Many receptionists have no medical background and are not able to make this decision.
As a physician, you should sit down with your receptionist and list out keywords or symptoms that help your receptionist know how to triage and schedule patients accordingly. When your practice performs wound care, it is vital that you see your wound care patients within 24-48 hours. You want to make sure that you are seeing actual wounds and not scrapes or "sores" that are really calluses.
Train your receptionist on how to ask clarifying questions. If you have access to HIPAA-secure messaging, asking a patient to send a photo is a great way to assess the situation.
Financial Success
Many physicians fail to recognize that a receptionist can make or break the financial success of the practice. If a receptionist fails to gather insurance information, authorize visits, or collect against deductibles, the practice can quickly lose revenue. Wound care is procedural in nature and goes against the patient's deductible. It is not enough to just collect co-pays.
Create a script for your receptionist that allows them to show empathy, schedule correctly, and collect important information.
Example Phone Script
"Thank you for calling __________."
"How can we help you today?" (I would like to schedule an appointment)
"What can Dr.________________ help you with?"
"Can I get your name?"
"Which foot?"
"Where does it hurt?"
"How long has it been bothering you?"
"What have you done to help it?"
"Are there signs of infection; is it red, hot, or swollen?"
"I am so glad that you called our office, Mr./Mrs. _________________."
"Dr. __________________ specializes in ____________________ , and we can get you in on ____/____/____ and get that____________________ resolved quickly."
"Do you have insurance that you would like us to process on your behalf?"
"Can I get your policy number, so we can check the benefits for you?"
"Great! We are in-network with that insurance plan."
"Mr./Mrs. _________________ , you will still be responsible for your in-network co-insurance, co-payments, and deductibles at the time of service."
"We look forward to seeing you Mr./Mrs. _________________ at (time and date of their next appointment).
Welcome to (name of your clinic)! I know you will get the help you will need here."
Conclusion
Answering the phone correctly and retrieving all the essential information are crucial to the success of your wound care practice. Spend the time to sit down with your staff and create a script. This clears all confusion and enables your staff to succeed.
Next month, we will discuss your receptionist's role in verifying insurance and collecting money from your wound care patients.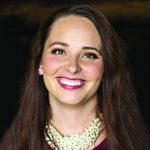 Holly is a recognized international speaker and author. Working with her husband to build a medical practice from the ground up, she has handled all aspects of the podiatry field from medical assisting to billing and practice management. Currently, she spends her time as a practice management consultant helping physicians learn how to run successful medical practices by implementing protocols. Holly holds numerous degrees and certificates that give her the credibility to help practices; however, it is the years of personal in-office experience that allow her to offer customized solutions that make practices profitable again.