Many physicians want to develop protocols but find it too daunting of a task. The quickest way to start to build protocols is to get your staff involved. 
Breaking Down Roles
Your staff is your most valuable asset as you begin writing protocols.
Protocol sessions should begin by telling everyone it is essential that they contribute. You need their input on what will work and what will not. You know the basics, but you do not do their job! For the most part, you do not know what their job entails so they are the only ones that can tell you what problems plague your office.
Ask them questions such as:
Where do they see potential problems?
What needs to be in a room?
How much time do they need to complete tasks?
What do they need to complete their responsibilities?
What do they need to be trained on?
What is preventing them from completing the tasks at hand?
If they are uncomfortable doing any tasks, are untrained, or see potential problems; it's vital they speak up or forever hold their peace. If you are replicating a meeting, make sure to use my technique described in an earlier blog post, "Always Tell Your Staff…Yes!"
Always start a protocol session by putting up a large sheet of paper on the wall so everyone can see what is being written down. Begin with the most common office visit and break it down. Thoroughly go through the procedure from the time the client calls to make an appointment to the moment they leave, and a bill is created.
The first protocol will take time. There will be some arguing about who is doing what and how it will be accomplished. Be patient. This is usually the first time that the staff has had to vent their frustrations about issues in the office.
Physicians
Physicians should be at the protocol sessions and actively participate! They can't sit in the corner falling asleep or be distracted finishing documentation. Physicians are responsible for making the final decisions about the tests and procedures that will be covered in each protocol and what will ultimately be implemented.
These are your protocols, and they will change your practice.
Make sure each protocol includes what you need. The more specific, the better. A good protocol should include supplies you need, tests, paperwork, and whatever else you can think of. Include anything and everything that will make your life easier!
Medical Assistants
The role of Medical Assistants is to support the physician. During the protocol building session, MAs should openly communicate with staff and the physician about what's needed from them, and vice versa. The MA's responsibilities need to be laid out clearly. They need a guide.
Make sure that you are writing the protocols lin-per-line on the paper on the wall. Everyone needs to see how the flow of the office is organized. This means who does what, how much time is needed, and what is needed for each procedure and type of patient. This will be very eye-opening to the staff and to the physician. Rarely does anyone know all the moving parts of an office. Generally, individuals are focused on their part and specific responsibilities.
Making it Sync
Always write protocols out in succession. For example:
1st visit for a diabetic ulcer and wound care supplies
1st follow up for a diabetic ulcer
2nd follow up for a diabetic ulcer
This will allow everyone to think in order and decide when things are happening.
The Action Plan
Following a protocol building session, the physician needs to:
Plam implementation
Offer trainings
Continue education for staff
Manage stock
Establish future protocol building sessions [for the treatments that do not happen as frequently]
If you need help building your protocols get in touch with your AMERX Account Manager. They would be happy to set up an appointment with me to help you develop your wound care protocols.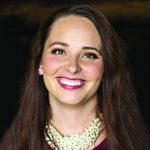 Holly is a recognized international speaker and author. Working with her husband to build a medical practice from the ground up, she has handled all aspects of the podiatry field from medical assisting to billing and practice management. Currently, she spends her time as a practice management consultant helping physicians learn how to run successful medical practices by implementing protocols. Holly holds numerous degrees and certificates that give her the credibility to help practices; however, it is the years of personal in-office experience that allow her to offer customized solutions that make practices profitable again.