Lat month, I had the opportunity to work with more than 100 doctors while conducting a 14-day practice reinvention challenge. Every day, the participants were asked to watch a short video and perform a challenge that would help them work on their practice and themselves. For many of the participants, it was just the motivation they needed in order to keep working.
While the uncertainty of the future has been incredible stressful, it's vital to continue to work on your practice. Even if you were unable to join in the reinvention challenge, there are still ways you can use this time to revive your practice.
As a business owner during this time you should:
1. Take Advantage of all Available Resources
HHS(Health & Human Services) attestation for the first round of grants. Apply for the second round of HHS grant money.
Apply for PPP (Paycheck Protection Program).
Apply for unemployment if you're a self-employed physician.
Apply for an SBA – EIDL Loan if needed: As a small business, you may be eligible for an EIDL (Economic Injury Disaster Loan).
2. Organize your Finances
Contact  accounts that are past due: Consider telling patients that you are a small business and need those bills paid in order to remain open. Many people are willing to help small businesses right now.
Clean up your accounts receivable: There is a lot of money that can be collected by reworking and resubmitting claims to insurance companies. This will help increase cash flow.
Audit charts: Dig into you billing software and ask, " What is being written off? What procedures are not getting paid for? Where am I losing money?"
Bill for any telemedicine: Including phone calls, emails, and products dispensed or drop-shipped.
3. Develop your Business Strategy
4. Look to the Future
Goal setting: What do we want to accomplish in the next 12 weeks?
Finding an accountability partner (another DPM or friend; not a spouse).
Brainstorming: What new things can we implement in our practices? Any new ideas?
5. Stay Motivated!
While you may not be able to see patients every day, get up, and get things accomplished at work. Your practice will thrive.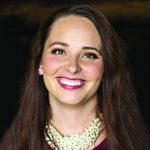 Holly is a recognized international speaker and author. Working with her husband to build a medical practice from the ground up, she has handled all aspects of the podiatry field from medical assisting to billing and practice management. Currently, she spends her time as a practice management consultant helping physicians learn how to run successful medical practices by implementing protocols. Holly holds numerous degrees and certificates that give her the credibility to help practices; however, it is the years of personal in-office experience that allow her to offer customized solutions that make practices profitable again.