Dispensing surgical dressings in your office improves outcomes, improves patient satisfaction, and can result in tremendous profits.  The main surgical dressings that can be dispensed include:
With so many to choose from, it can be difficult to select the best option.  In the first of this blog series intended to help with that selection, we investigate foam dressings.
Drainage Matters
AMERX® Foam Dressing is highly absorbent, which helps us with heavily draining wounds.  Excessive drainage can contribute to maceration, infection, and other complications.  Foam dressings can help prevent these complications and maintain a healthy wound environment even in the face of heavy drainage.  Venous leg ulcers often present with the volume of drainage that necessitates a foam dressing.  Foam dressings are also particularly useful in situations where a dressing may need to be left in place for multiple days, as foam can handle multiple days' worth of drainage.  This may occur following a procedure or when the patient relies on assistance for dressing changes and availability of that assistance is limited.

Combining with Other Dressings
Foam dressings can serve as either a primary dressing or a secondary dressing.  Foam serves as a primary dressing when it is applied directly to the wound bed.  It can serve as a secondary dressing when it covers and secures a primary dressing in place.  For example, collagen powder as the primary dressing and foam as the secondary dressing are often dispensed together for wounds with moderate drainage.  The requirements for the wound to have moderate to heavy drainage and to be Stage III or IV apply to foam as both a primary dressing and a secondary dressing.
Documentation Requirements
Beyond establishing medical necessity, the documentation must also illustrate that the wound being treated has "moderate to heavy" drainage and is a Stage III or Stage IV wound.
Foam is NOT covered if:
the note does not indicate the Staging of the wound
if the documentation indicates a Stage I or II wound is being treated.
Even after payment is made, recoupments can occur if inadequate or inconsistent documentation is discovered later.
In Conclusion
Foam is highly absorbent, can serve as a primary or secondary dressing, and is appropriate for Stage III and Stage IV wounds with moderate to heavy drainage.
DISCLAIMER: The information provided here is intended to educate health care providers regarding compliance for ICD, CPT, and HCPCS coding. The information provided does not guarantee reimbursement and is accurate to the best of our knowledge at the time of this publication. Coding guidelines can change and we encourage you to stay up to date. The existence of a code does not guarantee payment.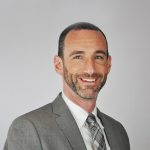 Dr. Jeffrey D. Lehrman, DPM, FASPS, MAPWCA, CPC, CPMA
Dr. Lehrman is a podiatrist practicing in Fort Collins, CO and operates Lehrman Consulting, LLC which provides consultation services regarding coding, compliance and documentation. Dr. Lehrman is a Certified Professional Coder and Certified Professional Medical Auditor. He serves as a staff liaison at the AMA CPT® Editorial Panel meetings where CPT codes are created, edited, and deleted. He is a Diplomate of the American Board of Foot and Ankle Surgery, Fellow of the American Society of Podiatric Surgeons, and is recognized as a "Master" by the American Professional Wound Care Association. Dr Lehrman is a Fellow of the American Academy of Podiatric Practice Management, Past Director of the American Professional Wound Care Association Board of Directors, and is a Past Chairman of the Board of the American Society of Podiatric Surgeons. Dr. Lehrman is also on the editorial advisory board of the journal WOUNDS.