Dispensing surgical dressings in your office improves outcomes, improves patient satisfaction, and can result in tremendous profits.  The main surgical dressings that can be dispensed include:
With so many to choose from, it can be difficult to select the best option.  In last month's blog, we looked at Foam Dressings.  This month, we'll cover when to use Calcium Alginate Dressings.
Indications
Calcium alginate is derived from brown seaweed.  This seaweed produces metabolites that demonstrate antiviral, antiprotozoal, antifungal, and antibacterial properties.  Therefore, calcium alginate demonstrates it can help us fight and prevent infection. It's often a good option for fighting infection while attempting to avoid systemic antimicrobials, perhaps in the case of multiple allergies or renal function concerns.  Excessive drainage can contribute to maceration, infection, and other complications. Since calcium alginate dressings are also highly absorbent, they can be useful when treating these types of heavily draining wounds.

Combining with Other Dressings
Calcium alginate dressings are primary dressings and, therefore, must be secured with a secondary dressing.  Simply stated, a calcium alginate dressing needs the support of an additional dressing to hold it in place.  As dispensing providers, we can offer both the primary dressing and the secondary dressing.  This provides the patient with everything they need, without requiring them to make additional purchases and increases profits realized by participation in the surgical dressing program.  Foam dressings pair well with calcium alginate as a secondary dressing.
Documentation Requirements
Beyond establishing medical necessity, the documentation must illustrate that the wound being treated has "moderate to heavy" drainage and is a Stage III or Stage IV wound.
Calcium alginate is NOT covered if:
the note does not indicate the staging of the wound
the documentation indicates a Stage I or II wound is being treated.
Even after payment is made, recoupments can occur if inadequate or inconsistent documentation is discovered later.
The DMEMAC surgical dressing Local Coverage Determination (LCD) allows coverage for up to 30 calcium alginate dressings per month.   Therefore, calcium alginate is also a good option for heavily draining wounds when daily dressing changes are preferred.  This LCD requires documentation of moderate to heavy wound drainage and the wound's depth to be full thickness (Stage III or IV) for this type of dressing coverage.
In Conclusion
Calcium alginate is highly absorbent and DMEMAC coverage allows up to 30 medically necessary dressings per month.  Calcium alginate is appropriate for Stage III and Stage IV wounds with moderate to heavy drainage.
DISCLAIMER: The information provided here is intended to educate health care providers regarding compliance for ICD, CPT, and HCPCS coding. The information provided does not guarantee reimbursement and is accurate to the best of our knowledge at the time of this publication. Coding guidelines can change and we encourage you to stay up to date. The existence of a code does not guarantee payment.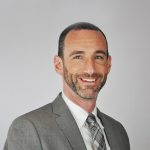 Dr. Jeffrey D. Lehrman, DPM, FASPS, MAPWCA, CPC
Dr. Lehrman is in private practice in Fort Collins, CO and operates Lehrman Consulting, LLC. He is a Diplomate of the American Board of Foot and Ankle Surgery, Fellow of the American Society of Podiatric Surgeons, and is recognized as a "Master" by the American Professional Wound Care Association. He is a Fellow of the American Academy of Podiatric Practice Management and an Expert Panelist on Codingline. In his role as a Consultant to the APMA Health Policy and Practice Department, Dr. Lehrman serves as an advisor to the APMA Coding Committee and the APMA MACRA Task Force. Dr. Lehrman sits on the board of directors of both the American Professional Wound Care Association and the American Society of Podiatric Surgeons. He is also on the editorial advisory board of the journal WOUNDS.