In my previous blog, I discussed knowing your numbers to maintain a robust bottom line. Here are other practice management tips that can dramatically increase your bottom line.
1. Maintain Productivity
You must see patients. I am all for vacations and time off to recharge, but I find that some doctors take too many days off or reduce their schedule too much, and it causes problems with the bottom line. Physicians bring money into the office; if you are not working, our bottom line is going to suffer.
2. Capture All Charges
I see this all the time when I am auditing charts for providers. Procedures are missed, x-rays are not billed, DME is not charged, an injection is missed here and there, only one nail avulsion is billed, surgical trays are missing or a physician does multiple surgical procedures, but only bills for on thinking it is all included. Bill for what you do! Don't be in such a hurry that you forget to charge for services or products. Make sure your MAs are documenting x-rays, DME, and over-the-counter items to superbills and noting what THEY did in the chart. Have your biller double-check what you've billed against your note. You will be surprised how much money you leave on the table by not billing everything.
3. Verify Patient Information
You must verify patient information every visit. Ask the patient for their current address and phone number as well as their current health insurance information. Don't tell them. Have them tell you. People are lazy! It is much easier for them to check a box stating nothing has changed on your check-in sheet, then stand there and tell you the updated information. Not having updated information causes enormous delays and even timely filing denials if you bill the wrong insurance or have the wrong demographics.
4. Code Correctly
This is critical for cash flow. If ICD-10 codes are wrong then the CPT codes are incorrect and the ICD codes do not match the CPT codes. Wrong modifiers, pointers, and place of services used will all cause denials. These claims must be reworked, which can take time and human resources and create a cash flow crunch. I've even seen billing companies or billers write off these claims as not payable.
5. Collect In-Office
Get paid for what you do! Patients don't go to Walmart expecting to checkout without paying. Your office is no different. You must collect co-pays, deductibles, and coinsurance. Know your contracted rates and patient deductibles, and collect at the time of service. Be sure you are not seeing your patients for free.
6. Most Importantly…Practice Smarter; Not Harder!
You can see 60 patients a day, but if you are only doing $45 nail care visits and $40 follow-up appointments, your revenue will never go up. I see physicians get in the mindset that they just have to see more patients. A practice will never survive on $40 visits. You must implement profit-generating revenue into your practice.
Look for patients that have drop foot to dispense and cast that AFO.
Loof for patients that need orthotics.
Look for the patients that have wounds and dispense AMERX Wound Care Kits.
These are $300-$1,200 services that your patients need. I would much rather see physicians see 20 patients a day and add these services. Your bottom line will be stronger, and your patients will be happier.
In Conclusion
Implement these tips for a stronger bottom line. As always, if you have any questions or want to know how to get started, reach out, and I will be happy to help!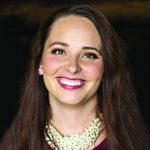 Holly is a recognized international speaker and author. Working with her husband to build a medical practice from the ground up, she has handled all aspects of the podiatry field from medical assisting to billing and practice management. Currently, she spends her time as a practice management consultant helping physicians learn how to run successful medical practices by implementing protocols. Holly holds numerous degrees and certificates that give her the credibility to help practices; however, it is the years of personal in-office experience that allow her to offer customized solutions that make practices profitable again.