You want to be a physician and only a physician. You want to see your patients and go home at the end of the day. The last thing you want to do is deal with the business aspect of your practice.
This is not why you went to medical school, and frankly, you don't have the time or desire to manage a business. Can't your accountant or office managers look at the numbers? Unfortunately, the hard truth is that you cannot run a successful practice with this model.
Your practice is a business. This makes your first priority and owner and second a physician. Whether you agree with this or not, your business is dependent on you being a business owner.
Know Your Numbers
It doesn't matter if you are the best physician in the world. You are running a business and to run a successful business, you need to understand the following numbers:
A/R report for insurance and patients– this will tell you how long it's taking to get your money.
How much money was deposited last month?
How many days did you see patients last month?
How many patients did you see last month?
Amount of charges billed last month?
What CPT codes were billed and how many times were they billed?
CPT report with payment detail from 2 months ago. (This will show any CPT codes that you are having a hard time getting billed. Does a policy need to change?)
Per patient value for the previous three months
Expense Report
Most of these reports are easily accessible on your EHR. Your accountant, or accounting software, should be able to provide you with an expense report for the month and for the year.
When I show doctors these numbers for the first time, they are usually shocked at what they see:
My patients owe me $100,000?!
What do you mean I haven't gotten paid for those procedures?!
I thought I was dispensing XYZ more than that!
These numbers will dictate how financially successful your practice can become. It doesn't matter if you are the best physician in the world. If the insurance company and your patients are not paying your or your expenses are out of control, your business will suffer.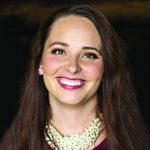 Holly is a recognized international speaker and author. Working with her husband to build a medical practice from the ground up, she has handled all aspects of the podiatry field from medical assisting to billing and practice management. Currently, she spends her time as a practice management consultant helping physicians learn how to run successful medical practices by implementing protocols. Holly holds numerous degrees and certificates that give her the credibility to help practices; however, it is the years of personal in-office experience that allow her to offer customized solutions that make practices profitable again.