It is the beginning of a new year and with a new year comes new deductibles and new insurance. What system do you have in your office for checking these? Collecting co-pays, billing insurance, then billing the patient and hoping they will pay their bill is NOT a system. Your practice's cash flow will suffer, and your A/R will spiral out of control.
Example
Ms. Jones calls in. She is a new patient with an ingrown toenail. Your receptionist asks if they will be processing any insurance on her behalf. She states that she has BCBS. The receptionist asks for her policy and group number when making the appointment. Coverage information is verified, and Ms. Hones has a $3,000 deductible with no copay and a 20% coinsurance once her deductible is met.
Option One is to see Ms. Jones in your office the next day for an ingrown toenail removal and a new patient exam. The medical assistant tells Ms. Jones that she has a $3,000 deductible and that her office visit and procedure will be due when she checks out. The physician sees the patient and performs the procedure. Ms. Jones checks out, and the receptionist asks for $226.09 (contractual amount for a 99203, $128.23, and 11730, $97.86). Ms. Jones pays and schedules her follow-up appointment.
Option Two is to see Ms. Jones without collecting any money, billing insurance, receiving $0 due to all going against the deductible, sending Ms. Jones bills for months, making collection calls, and never getting paid. This option costs your office and your staff valuable time and money.
How do you prevent Option Two?
Know your numbers. When was the last time you printed off your patient A/R report? When was the last time you actually looked at those numbers? Patient payments can account for 20-50% of a practice's revenue. Know these numbers. Know who is paying, who is not, and why?
Collect health insurance and policy numbers over the phone for new patients.
Put a staff member(s) in charge of checking everyone's insurance. Know the patient's deductible, co-insurance, and coverage benefits.
Know the various estimated contractual amounts for your office visits and individual procedures.
Go over patients in the morning. Staff should know if a patient owes money from a previous visit and what their deductibles and coinsurance is.
When a patient is getting a procedure done, or durable medical equipment is being dispensed, have a staff member inform the patient that it will go against their deductible and what the estimated cost will be to them.
COLLECT all money at the time of visit.
Don't run a free clinic. Know and understand your patient's insurance. Collect money for their deductibles, coinsurance, and copays at the time of visit. Your business bank account depends on it.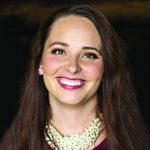 Holly is a recognized international speaker and author. Working with her husband to build a medical practice from the ground up, she has handled all aspects of the podiatry field from medical assisting to billing and practice management. Currently, she spends her time as a practice management consultant helping physicians learn how to run successful medical practices by implementing protocols. Holly holds numerous degrees and certificates that give her the credibility to help practices; however, it is the years of personal in-office experience that allow her to offer customized solutions that make practices profitable again.