Protocols in your office are essential for the health of your practice. What is needed in an effective written protocol?
Who does what and when?
This may seem like common sense, but you need to have your protocols written down. This makes it clear to everyone what their job responsibilities are. The receptionist, biller, medical assistants, etc. will all know what is expected of them and when it is expected.
How should a treatment room look when the physician walks in to see the patient?
Do you want them to have it set up a certain way? Are instruments and supplies ready to go? Pictures are a thousand words! Take a picture of what is needed and how you'd like it presented in the treatment room for the procedure.
What labs/tests/x-rays need to be ordered and when? 
You will run more labs and do more biopsies if the paperwork is already set out for you. Do you want x-rays done before you even see the patient? These are all vital things that should be in your protocol.
When do patients come back? 
Stop the confusion in the office of when patients should return. Include this in your protocol. By doing so, you ensure your patients come back, they continue their care, and they do not fall through the cracks.
What is usually prescribed or dispensed?  
What do you dispense with wound care? Heel pain? Be consistent and require the same setup for every patient with their condition regardless of it being used that day or not. If it is set out in the room you will either dispense it, use it, or at least consider prescribing it. This increases your patient compliance and your bottom line.
What procedures will be done? 
Making sure it is noted what is being performed during the patient visit that day and reviewing this with your staff saves you time. You will not be waiting for your MA to set up for a procedure if they already know what you are doing.
In Conclusion
Your staff can not read your mind. Write clear protocols and they will make your practice run smoother and more efficiently. Get your staff together and develop your protocols today. If you need a wound care protocol template, contact your AMERX Account Manager and they will be happy to help.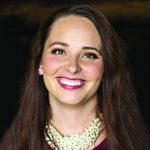 Holly is a recognized international speaker and author. Working with her husband to build a medical practice from the ground up, she has handled all aspects of the podiatry field from medical assisting to billing and practice management. Currently, she spends her time as a practice management consultant helping physicians learn how to run successful medical practices by implementing protocols. Holly holds numerous degrees and certificates that give her the credibility to help practices; however, it is the years of personal in-office experience that allow her to offer customized solutions that make practices profitable again.