When doctors ask how they can expand their practice without adding additional nail care patients, most of them cringe when I say to focus their marketing efforts on diabetic patients. Diabetic patients are the fastest-growing patient population for podiatrists. They are the patients that need you the most and can financially benefit your practice when you prescribe/dispense diabetic shoes, perform ABI/PVR testing, treat diabetic wounds, and dispense wound care supplies. If you are ready to get started but not sure of the next steps, here are my top five tips for marketing your podiatric practice to diabetic patients.
1. Market to Your Current Patients
Are your diabetic patients getting their yearly CDFE?
Are you rolling up their pant legs looking for wounds/pathology?
Are you watching them walk? (foot drop and orthopedic conditions)
2. Market to Other Physicians for Referrals
Engage in marketing efforts to build referrals from endocrinologists, vascular doctors, OB/GYNs, cardiologists, and diabetic education centers. Many of them have no idea you can also do limb salvage and diabetic shoes. Explain to them how your office can help "their" patients.
3. Recall Campaigns
As I have explained in a previous blog post, the number one reason for lost revenue across all specialties is patients not returning.  Recall campaigns for your diabetic patients can help.
Make sure your diabetic patients always have return appointments. They should never be "PRN".
If they miss/cancel an appointment, make sure to call and mail them letters as needed.
4. Hospital Outreach
Ask the hospital if you can do "grand rounds" and teach about the importance of diabetic foot care and limb salvage.
5. Traditional and Digital Marketing
Make social media posts, press releases, videos, marketing materials on diabetic education and become the "go-to" resource for diabetic foot care.
In Conclusion
Diabetic patients are the lifeline of your practice. Make sure you are marketing to them and keeping them informed and up to date on the best practices.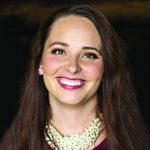 Holly is a recognized international speaker and author. Working with her husband to build a medical practice from the ground up, she has handled all aspects of the podiatry field from medical assisting to billing and practice management. Currently, she spends her time as a practice management consultant helping physicians learn how to run successful medical practices by implementing protocols. Holly holds numerous degrees and certificates that give her the credibility to help practices; however, it is the years of personal in-office experience that allow her to offer customized solutions that make practices profitable again.