Amazon ships approximately 1.6 mission packages a day.  That is more than 66,000 orders per hour or 18.5 orders per second.  Ninety percent of those packages will reach the customer in two days, some will reach them in a day.  The biggest selling factor for Amazon is convenience.  It is simple – go online, order and your items arrive in a day or two.  There is no driving, searching the store or wasted time.  I not only use Amazon for the majority of my shopping, but I also use Instacart for my groceries.  My groceries are delivered to my door within 2 hours.  I expect convenience and so does the rest of the population.
Patient Expectations are Changing
Patients are no longer content to wait days or even weeks for their medical supplies.  Today's patients expect convenience, and they expect their products now.  They do not want to have to go to the pharmacy to search for items; they want it immediately, and they deserve it.
It is important to remember that wound care is vital to the healing process.  By not providing supplies at the time of the visit, or within 24 hours, you are hindering your patient's healing and are putting their health at risk. You have a responsibility to provide them with the supplies they need to heal properly.  DME dispensing should be a part of every physician's office obligation to provide wound care products quickly.  Inconveniencing your patients by making them wait for their supplies is not good patient care.  It could hinder your patient's healing, putting their health at risk.
How does this affect your medical practice?
It is crucial for your patients and your practice that you dispense wound care products in your office.  You would never let your patient with a broken foot leave the office without a cast or cam walker.  Why are your patients leaving your office without their wound care supplies?
With its Turn-Key DME program, AMERX has made dispensing products easy for you and convenient for your patient.  Dispense products from your office or use AMERX's Patient Direct program to send patient supplies directly to their residence.
It is the patient's time and health, don't make them wait.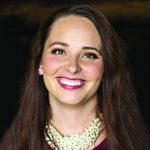 Holly is a recognized international speaker and author. Working with her husband to build a medical practice from the ground up, she has handled all aspects of the podiatry field from medical assisting to billing and practice management. Currently, she spends her time as a practice management consultant helping physicians learn how to run successful medical practices by implementing protocols. Holly holds numerous degrees and certificates that give her the credibility to help practices; however, it is the years of personal in-office experience that allow her to offer customized solutions that make practices profitable again.