First off, you should never sell anything in your practice, you are not a salesperson, you are a physician. Everything you bring into your office to dispense should be something that you prescribe, even if it's over-the-counter items. These should be high-quality items that you would use yourself or give to your grandmother to use.
You are not Walmart, so do not offer 8 different lotions or 15 different ointments. You are prescribing the OTC item, rather than telling them to look at a selection in your lobby and pick one. When you give a prescription to someone they do not go to CVS and pick out what antibiotic they want, the pharmacist simply fills what you prescribed. OTC products you dispense in your office should be done the same way.
Pick products that they cannot find in a local store and pick professional products that have a professional presentation. No one wants to be handed a bag with 30 bandages thrown in with an ointment and told they owe $35.00. This looks very unprofessional.
These items are convenient to the patient. They are not going to go to the pharmacy and find fabric bandages, Epson Salts, and Neosporin after a Matrixectomy. They are going to go home and put on a plastic bandage and the 3-year-old ointment and put it on their shopping list for later. When these patients do not get what you told them, many risk a much higher chance of infection. This will then prompt them to come to see you during their global period or call 25 times because they don't remember what they are supposed to buy.
You should dispense these items in-office: Post-Op Surgical Kits, wound care supplies, one or two lotions, pads, fungal nail ointment, verruca treatment, compression sleeves, or anything else you believe is necessary for treatment.
In Conclusion
You are not "selling" if you 100% believe that the OTC products will help your patients. You are prescribing them much like you would an antibiotic. It is something that a patient must have to get better. What OTC products are you missing in your office that you can prescribe? What do you have too many of? Which ones do you not 100% believe in and cannot prescribe? Look at it today, change your way of thinking, and start prescribing your OTCs today.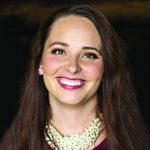 Holly is a recognized international speaker and author. Working with her husband to build a medical practice from the ground up, she has handled all aspects of the podiatry field from medical assisting to billing and practice management. Currently, she spends her time as a practice management consultant helping physicians learn how to run successful medical practices by implementing protocols. Holly holds numerous degrees and certificates that give her the credibility to help practices; however, it is the years of personal in-office experience that allow her to offer customized solutions that make practices profitable again.