When physicians begin dispensing wound care supplies in their office, they are often confused as to whether they should pick a dispensing program that enables them to dispense out of their office or if they should just have wound care products delivered direct to the patient's home. AMERX Health Care offers both options, but physicians I work with are often unsure which program they should pick from and when they should use them. I will be discussing the advantages of both.
Turn-Key DME® Doctor Direct
Dispense directly to the patient from your office with the Doctor Direct Program. In this instance, your office will be doing the insurance verification and will be dispensing to the patient at time of service. It is best practice to only dispense to Medicare patients at time of visit. Medicare Advantage/replacement plans and private insurances do not like you dispensing the same day as an office visit or debridement. They consider this unbundling of services.
If your practice dispenses wound care products out of the office direct to patients with Medicare Advantage/replacement plans or commercial insurance plans, you must have the patient come back into the office the next day. It is as simple as telling your patient that their insurance will not cover the supplies unless they come back. You do not need an office visit for this appointment. They can simply pick up their supplies. Don't forget to bill them though!
Turn-Key DME® Patient Direct
With AMERX Health Care's Patient Direct Program, AMERX will ship the product direct to the patient's home. Fax over a prescription, then let AMERX do the insurance verification and ship the product to your patients the next day. This is best done for Medicare Advantage/replacement plans and commercial insurance plans because your office is not doing the insurance verification and patients are not coming back into the office. This provides the required separation of services. Also, there is no need to store wound care supplies.
Combining Doctor Direct and Patient Direct
This is what I recommend for most physician offices. Dispense directly to your traditional Medicare patients the same day, so they receive their supplies right away. For all other insurances, let AMERX handle the insurance verification and shipment. This is easier for both you and the patient.
In Conclusion
Whether you use the Doctor Direct, Patient Direct or combine both programs, it is essential to get wound care supplies into the hands of your patients and get them on the road to healing quickly.
If you have any questions about either program, please contact AMERX Health Care or me for additional information.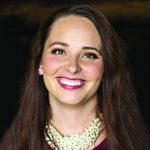 Holly is a recognized international speaker and author. Working with her husband to build a medical practice from the ground up, she has handled all aspects of the podiatry field from medical assisting to billing and practice management. Currently, she spends her time as a practice management consultant helping physicians learn how to run successful medical practices by implementing protocols. Holly holds numerous degrees and certificates that give her the credibility to help practices; however, it is the years of personal in-office experience that allow her to offer customized solutions that make practices profitable again.