You may be nervous as you watch patient visits dwindle and new employee regulations take effect. Many of you have already experienced cash flow crunches and have begun to wonder how our practice will fare the pandemic. Uncertainty can be scary for both private practitioners as well as large groups. Don't despair! There are opportunities amidst the turmoil.
Increase cash flow NOW
Telemedicine: This allows you to maintain continuity of care as you continue to generate revenue. The rules have relaxed substantially right now. All Medicare and Medicaid patients have full coverage for this service. For more information, see Dr. Lehrman's latest blog post.
Dropship DME & Wound Care Supplies: Don't stop your protocols! If you'd normally dispense a night splint for heel pain, you can mail the patient the night splint and bill for it on the date of delivery. Mailing DME is allowed! AMERX has a unique program that allows you to ship treatment supplies to your patient's home. Send AMERX a prescription for the supplies, they will do insurance verification and dropship directly to your patient. This service allows the patient to receive high-quality wound care supplies while they stay at home. You can continue to treat their wounds, keep them out of the hospital, and bill for the wound dressings. Dispensing wound care supplies is a great way to increase revenue in your practice. A 30-day Collagen Wound Care Kit can NET about $650 in cash flow (Medicare). Many private insurances also pay for collagen.
Market: Physicians are scrambling to keep their patients out of the ER but most wound care clinics are located in the hospital. Use this unique opportunity to treat these wound care patients! Personally call or fax physicians in the area and let them know that you are seeing wound care patients. Let them know that you want to do your part in helping them keep their patients out of the ER and hospital wound clinics and that you can also treat fractures, ingrown toenails, and infections.
Increase cash flow LATER
Learn: It is vital that you continue to learn. You are finally slowing down enough to look at new products and new techniques. Attend webinars and learn about new things that you can implement in your practice. If you want to learn more about wound care, DME, or minimally invasive surgery, this is a great time to do it!
Protocols: This is the time to develop protocols for your office as your practice has finally slowed down enough to produce them. Protocols will help you quickly train staff and increase revenue. Your practice needs to be able to run at full capacity as soon as possible.
We're here for you!
AMERX Health Care and I are here to support your practice with upcoming webinars about telemedicine, protocol development, and dispensing wound care supplies. Not only can AMERX help get wound care supplies to your patients, but they also provide practice support material and free marketing collateral to their AMERX family of physicians. Don't bury your head in the sand and hope that things will get better. Be proactive! Attend these webinars and contact your Account Manager. We are here to be of assistance to you and your patients.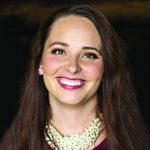 Holly is a recognized international speaker and author. Working with her husband to build a medical practice from the ground up, she has handled all aspects of the podiatry field from medical assisting to billing and practice management. Currently, she spends her time as a practice management consultant helping physicians learn how to run successful medical practices by implementing protocols. Holly holds numerous degrees and certificates that give her the credibility to help practices; however, it is the years of personal in-office experience that allow her to offer customized solutions that make practices profitable again.