AMERX Health Care previously shared some of the threats to coverage for skin substitute services in the following blog posts:
Now, some of those have shifted from threats to reality.
New Policies Regarding Skin Substitutes
On August 3, 2023, Novitas, First Coast Service Options, and CGS Part B Medicare Administrative Contractors all finalized skin substitute policies for the treatment of diabetic foot ulcers and venous leg ulcers that become effective September 17, 2023.  All three of these policies state "greater than four applications of a skin substitute graft or CTP within the episode of skin replacement surgery (defined as 12 weeks from the first application of a skin substitute graft or CTP)" is "not medically reasonable and necessary."
Furthermore, all three of these policies list 58 products that meet the necessary FDA regulatory requirements for indications covered in the policy and 130 products that are considered non-covered.
The Novitas Part B Jurisdiction includes CO, NM, OK, TX, AR, LA, MS, DE, Wash DC, MD, NJ, and PA
The First Coast Service Options Part B Jurisdiction includes FL, Puerto Rico, and the Virgin Islands
The CGS Part B Jurisdiction includes OH and KY
These are final policies.  These changes were initially proposed by Novitas and First Coast in April 2022 and by CGS in October 2022.  At those times, stakeholders had the opportunity to submit comments and participate in meetings regarding the proposals, and now the finalized policies are here.
The other four Part B MACs have not taken any action on this yet.
Collagen: An Alternative to Skin Substitutes
With coverage of skin substitute services experiencing such volatility, dispensing collagen is an attractive alternative to skin substitute use.  For those providers who do employ skin substitute services in one of the states / territories impacted by these policies, collagen is also an excellent option when dealing with a wound that has not healed after four applications. Those who dispense collagen also enjoy the profits associated with the surgical dressing program.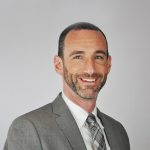 Dr. Jeffrey D. Lehrman, DPM, FASPS, MAPWCA, CPC, CPMA
Dr. Lehrman is a podiatrist practicing in Fort Collins, CO and operates Lehrman Consulting, LLC which provides consultation services regarding coding, compliance and documentation. Dr. Lehrman is a Certified Professional Coder and Certified Professional Medical Auditor. He serves as a staff liaison at the AMA CPT® Editorial Panel meetings where CPT codes are created, edited, and deleted. He is a Diplomate of the American Board of Foot and Ankle Surgery, Fellow of the American Society of Podiatric Surgeons, and is recognized as a "Master" by the American Professional Wound Care Association. Dr Lehrman is a Fellow of the American Academy of Podiatric Practice Management, Past Director of the American Professional Wound Care Association Board of Directors, and is a Past Chairman of the Board of the American Society of Podiatric Surgeons. Dr. Lehrman is also on the editorial advisory board of the journal WOUNDS.