We all know that patients use their favorite physician, Dr. Google, to research their condition online. Recently, I had an electrical problem and researched the problem on Google.  A blog post from a local electrician came up. After reading the blog and looking through their site, I scheduled an appointment.  I trusted that the electrician knew what to do because he had written about it.  I had no idea that the company was a husband-and-wife team.  The content on the website was impressive and it compelled me to choose them.
Your patients are the same. If a patient can read about their medical condition on a doctor's blog post it allows them to start to trust that physicians. This sets your office apart from other clinics and allows you to stand out in a crowded market of healthcare professionals. Blogs can also drive traffic, encourage patients to call for appointments, improve SEO ranking on search engines like google, etc. Even if you are a small practice, your online presence is the first impression for most patients.
Most medical practices have cookie-cutter websites that have the same information for everyone. If you are a physician specializing in wound care, it is important that you write blog posts about wound care. Google loves blog posts as they contain keywords and are unique to your practice. No one else has your blog.
Blog posts are easy to write and don't require any degree of technical knowledge or experience. You can create your first blog post in under an hour, even if you have no prior writing skills.
Blog Ideas:
Write about what inspires you in life and in your business.
Create an ultimate guide to wound care.
Tell a story as to why wound care is important to you.
Conduct interviews with your staff members.
Share success stories (with a HIPAA release) and include a picture of the patient.
Share why your office is successful in treating a wound.
Share what sets you apart from other wound care centers (quick appointment times, high-quality DME products, etc.).
Write about the impact that your services have made in people's lives (saved limbs, allowed them to go on vacation, etc.).
The top things you learned about wound care in the last 5 years.
Answer popular questions you get from your patients.
Don't be scared about writing a blog post. There are many online resources and even Artificial Intelligent (AI) that can help you write an original blog post. Look at other blog posts physicians have written to get your ideas going. Do not buy already written blog posts unless they are unique to your practice. This is also the first thing Google looks at to determine if your site or practice is authentic.
Promote your blog by adding the link to all your social media accounts. This will drive potential patients to your website and increase traffic to your site.
If you really want to go the extra mile you can also run the blog article through an SEO optimization program that will allow you to use specific words that google is looking for. This will give you a huge boost in your search engine rankings. Remember to keep writing new blog posts on a regular basis or else Google may not find them relevant and stop sending traffic to your site.
When patients have a health concern they use Google. If a physician has intelligent blog information about that condition, they will be more apt to trust that physician and want to go see them. Blogs are a great way to market your wound care practice and let patients know what you do. Doctor's blog posts are what sets them apart from other physicians and will allow you to stand out. It can drive traffic, encourage patients to call for appointments, improve SEO ranking on search engines like google, etc. Start building your wound care blog today!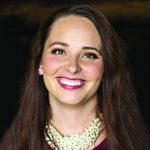 Holly is a recognized international speaker and author. Working with her husband to build a medical practice from the ground up, she has handled all aspects of the podiatry field from medical assisting to billing and practice management. Currently, she spends her time as a practice management consultant helping physicians learn how to run successful medical practices by implementing protocols. Holly holds numerous degrees and certificates that give her the credibility to help practices; however, it is the years of personal in-office experience that allow her to offer customized solutions that make practices profitable again.