Very little time and attention is given to the subject of inventory. Neglected inventory causes missed opportunities and poor patient care. Too much inventory can cause cash flow problems, storage space nightmares, expired products, and high inventory taxes. Managing and maintaining your inventory is essential to the success of your practice.
I have been in offices that have had storage rooms full of inventory. Things that doctors have ordered but never used. Inventory is unorganized, misplaced, and expired. Years' worth of night splints and gauze pads from 1998 are crammed into the storage room and no one can find anything.
In other offices, the exact opposite happens. Doctors are continuously running out of supplies.  The office is ordering supplies every other day and running to the pharmacy to grab Band-Aids and Coban. Patients are sent home with too big or small cam walkers. Doctors are delaying procedures because needed supplies and DME are missing.
When you have too little inventory you have lost opportunities. Doctors lose money and patients lose care if a doctor does not keep adequate inventory in stock. If you fail to keep wound care products in stock you have missed $700+ of net revenue by not dispensing a single month of wound care supplies to one patient.  The patient does not receive comprehensive care. This can add up to several thousand dollars over a months' time and poor patient care.
The first way to manage your inventory is to count what you have in stock, organize it into like products, and discard any out-of-date items. This can be a challenge but is the first step to inventory management.
The next step is to learn what inventory levels you must maintain. Stay tuned for the next blog on how to accurately calculate your practice's inventory in Part II!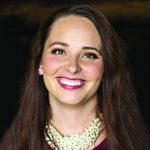 Holly is a recognized international speaker and author. Working with her husband to build a medical practice from the ground up, she has handled all aspects of the podiatry field from medical assisting to billing and practice management. Currently, she spends her time as a practice management consultant helping physicians learn how to run successful medical practices by implementing protocols. Holly holds numerous degrees and certificates that give her the credibility to help practices; however, it is the years of personal in-office experience that allow her to offer customized solutions that make practices profitable again.