Many practitioners are struggling to fill their schedules. Due to COVID-19 and other factors, their schedules are lighter than they used to be. Many practitioners are just waiting for things to go back to "normal". It is vital to your practice that you see patients now and not wait until things return to normal. Follow-up campaigns are a great way to fill your schedule NOW!
Get Your Staff Calling These Patients
Patients Who Canceled Appointments: Run a report on canceled appointments during stay-at-home orders. Contact these patients and schedule them to be seen in your office.
Patients Who Are Seen Annually: Look at all your orthotic, AFO, and diabetic shoe patients. They need to come in yearly to be evaluated and see if new DME is required.
Nail Care Patients: Run a report on all the at-risk nail care patients that you have seen in the last two years. What at-risk nail patients have not been seen in the last three months?
Heel Pain Patients: Contact each of the heel pain patients that you have seen in the past year and see if they are pain-free. Many of them are getting out and returning to the gym. For many of your patients, their heel pain may have returned. A friendly phone call checking on them may result in an appointment and continued treatment.
Wound Care Patients: Wound care patients are life-long patients. If you have not seen your wound care patients in the last three months, call them and get them in for a foot and leg check. It does not matter if their ulcers have completely healed. Wound care patients have reoccurring ulcers. They need to be in your office and have their feet evaluated. Run a report and get those patients back into your office for a quick check.
Be Genuine
Call all of the above patients. Genuinely ask how they are doing and find out if they need to be seen. Do not just call to say: "You need to schedule an appointment". If you cannot reach them after two attempts, draft letters. For nail care: "Just checking up on you", or "It is time for your orthotic, AFO, or Diabetic shoe check?" Send out a letter and wait two weeks before sending another.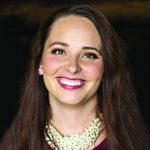 Holly is a recognized international speaker and author. Working with her husband to build a medical practice from the ground up, she has handled all aspects of the podiatry field from medical assisting to billing and practice management. Currently, she spends her time as a practice management consultant helping physicians learn how to run successful medical practices by implementing protocols. Holly holds numerous degrees and certificates that give her the credibility to help practices; however, it is the years of personal in-office experience that allow her to offer customized solutions that make practices profitable again.