Recently, I had the pleasure of hosting a protocol building workshop at IPED. We had a group of 30 physicians that came together to develop in-office protocols. It was an amazing experience to get the input of so many incredible physicians.
One question that was asked was: "Should we build separate medical protocols for each one of our insurance companies?
My answer is a resounding, "NO!"
Patients Don't Influence Protocols
Although it seems to make sense—as you sometimes do stray from your protocols, depending on the insurance—it is bad for your practice. Here's why:
You are the physician.
You are prescribing the treatment plan, not the insurance.
It is up to the individual to decide if they want the treatment and are willing to pay (on the way out the door) for the procedure/item/deductible. The physician should NEVER decide for the patient.
Malpractice risk: "Why was Ms. Smith treated differently than Ms. Jones?"
Patient comparison: "My friend Sally had this done… Why not me?"
It's Too Risky
Every patient should be offered the same thing. While creating entirely different protocols is highly discouraged, you can have alternatives to your treatment plan.
If a pneumatic cam walker is not covered by an insurance plan but a non-pneumatic cam walker is, you should still prescribe the pneumatic cam walker. You or your MA can explain to the patient that the pneumatic cam walker is not a covered benefit, but it is best for them, and inform them that they will have to pay cash for it before they leave. You then can offer them a non-pneumatic cam walker that the insurance will cover.
Let the patient decide what is best for them. Do not change your protocol based on their insurance.
Be Adaptive, But Uniform
I use the same philosophy with wound care supplies. We dispense HELIX3® Collagen directly from our office. When a patient has a wound, they will be receiving wound care supplies. It is a protocol that never changes. Medicare will pay for wound care products dispensed the same day as a debridement (CPT 11042). The majority of the time Medicare Advantage/Replacement Plans and private insurance companies will not pay for same-day dispensal when billed in conjunction with a debridement code. These insurance companies believe providers are unbundling the wound care supplies out of the debridement code. Therefore wound care supplies are not covered on the same day of debridement.
Therefore, if wound care supplies are dispensed the next day, they are a covered benefit.
Patient's Choice
Does this change our treatment plan? No. We offer wound care supplies to our Medicare Advantage/Replacement and private insurance plans at time of service. We inform them that it is not a covered benefit until tomorrow, due to insurance regulations. The patient can pay for them same-day; we take cash or charge.
If the patient does not wish to pay out-of-pocket, they have two other options:
Return to the clinic the next day and pick them up, or
AMREX can ship them directly to the patient's home through the Turn-Key DME®-Patient Direct Program.
Both options would be covered by insurance.
Cost
What about patients with high deductibles? The solution is also the same, the protocols remain the same. This is your best treatment option. For patients that have difficulty healing wounds. We are blunt. Do you want a good quality product or do you want an amputation? I never mince words.  There is a reason we prescribe HELIX3; it heals wounds and prevents amputations. Is it expensive? Yes, but it is much cheaper than the alternative.
Conclusion
Keep your protocols the same whether you are treating wound care or heel pain.
Your treatment plan is your treatment plan.
Never look in the patients' pockets.
Use high-quality products, and be confident in what you prescribe.
You are the physician.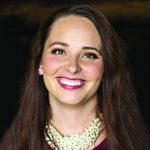 Holly is a recognized international speaker and author. Working with her husband to build a medical practice from the ground up, she has handled all aspects of the podiatry field from medical assisting to billing and practice management. Currently, she spends her time as a practice management consultant helping physicians learn how to run successful medical practices by implementing protocols. Holly holds numerous degrees and certificates that give her the credibility to help practices; however, it is the years of personal in-office experience that allow her to offer customized solutions that make practices profitable again.