If you can't dispense surgical dressings/wound care supplies to your inpatients, can you dispense supplies to your nursing home patients?
Yes, you can!
Dispensing wound care products to your nursing home patients allows you to control the wound care supplies your patients are receiving. It is also great for an additional revenue source. Dispensing wound care supplies at a nursing home is reimbursable under Medicare. However, Medicare does have strict guidelines that must be followed. The patient is excluded from these benefits if any of the following apply.
Is the patient in a level A or SNF stay (been in the hospital in the last 100 days)?
Is the patient under hospice?
Does the patient go to a wound care center?
Are wound care supplies already being prescribed and delivered for this patient?
Does this person receive home health or physical/occupational therapy under home health?
If you answer YES to any of the above questions, Medicare will NOT cover your patients for surgical dressings/wound care supplies that you dispense.
Ethical and Legal Considerations
Your DME contract only allows you to dispense products to patients you are currently treating, for the condition in which you are prescribing the supplies.
Be careful not to violate nursing home contracts, anti-kickback laws, or Stark Law. These become a factor if you are receiving additional compensation from the nursing home for treating the patient in addition to what you bill Medicare.
If you are an employee or 1099 contractor for a company servicing nursing homes, there is a very gray area of dispensing wound care supplies for those patients and billing it directly through your personal Medicare DME license.
Consult an attorney for additional information regarding Stark Law and anti-kickback laws. 
How Do You Dispense?
Accurately document the ulcer/wound on the patient.
Prescribe and dispense the wound care supplies to the nurse on duty. Mark all wound care supplies with patient name and room number. Write a DWO/prescription for the nursing home.
Have the patient or nurse sign a proof of delivery.
Bill the wound care supplies.
Dispensing wound care supplies to your nursing home patients ensures they get the best quality care and that will add additional revenue to your practice. Follow the steps outlined above and get started today.
If you have any further questions, fill out the contact form below to reach me directly, or call (800) 448-9599 to speak with your AMERX Account Manager.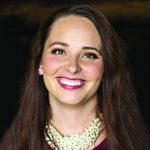 Holly is a recognized international speaker and author. Working with her husband to build a medical practice from the ground up, she has handled all aspects of the podiatry field from medical assisting to billing and practice management. Currently, she spends her time as a practice management consultant helping physicians learn how to run successful medical practices by implementing protocols. Holly holds numerous degrees and certificates that give her the credibility to help practices; however, it is the years of personal in-office experience that allow her to offer customized solutions that make practices profitable again.