What is an ABN Form?
When providing Durable Medical Equipment (DME) to Medicare Part B beneficiaries, there are certain situations where an Advanced Beneficiary Notice (ABN) may be required.  An ABN should be issued to the patient before they receive DME that is usually covered by insurance but is not in this particular case.  Issuing the ABN prior to delivery or dispensing DME allows the patient enough time to decide if they wish to accept financial responsibility or not.
It's Time to Update Your Files!
The current ABN form has an expiration date of 03/31/2020. However, there hadn't been a new form released when we reached this date, so we were forced to continue using this form beyond its listed expiration date can continue to be used until 08/31/2020.
CMS has just released a new ABN form that is available now. It can be downloaded from the CMS Fee-For-Service ABN page by clicking on "ABN Forms English and Spanish." This new form does not expire until 06/30/2023.
Example of Use
Coverage for the AMERX EXTREMIT-EASE Compression Garment falls under the DMEMAC Surgical Dressing Policy which requires  the presence of a qualifying wound. Two common instances when you would issue an ABN to patients using this garment are:
When patients enjoy their EXTREMIT-EASE so much that they request a second garment for the contralateral limb that does not have a qualifying wound.
When the patient wants a second EXTREMIT-EASR after their wound has healed.
In both of these scenarios, that second garment is not covered in the absence of a qualifying wound. These are examples of when an ABN form should be issued to the patient because they have the option to self-pay for the additional garments.
In Conclusion
ABN forms should be issued to Medicare Part B beneficiaries when DME that was previously covered, is not covered any longer. The current ABN form can not be used after 08/31/20. Providers must download the new form to stay up-to-date!
DISCLAIMER: The information provided here is intended to educate health care providers regarding compliance for ICD, CPT, and HCPCS coding. The information provided does not guarantee reimbursement and is accurate to the best of our knowledge at the time of this publication. Coding guidelines can change and we encourage you to stay up to date. The existence of a code does not guarantee payment.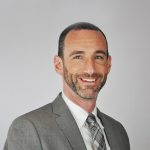 Dr. Jeffrey D. Lehrman, DPM, FASPS, MAPWCA, CPC
Dr. Lehrman is in private practice in Fort Collins, CO and operates Lehrman Consulting, LLC. He is a Diplomate of the American Board of Foot and Ankle Surgery, Fellow of the American Society of Podiatric Surgeons, and is recognized as a "Master" by the American Professional Wound Care Association. He is a Fellow of the American Academy of Podiatric Practice Management and an Expert Panelist on Codingline. In his role as a Consultant to the APMA Health Policy and Practice Department, Dr. Lehrman serves as an advisor to the APMA Coding Committee and the APMA MACRA Task Force. Dr. Lehrman sits on the board of directors of both the American Professional Wound Care Association and the American Society of Podiatric Surgeons. He is also on the editorial advisory board of the journal WOUNDS.