Every business in the world operates through various systems of protocols.
You order your dinner, the cashier rings it up, and the cook prepares it.
You are greeted as you walk into a store, an associate helps you find the perfect shirt, and you head to the checkout counter.
You buy your movie ticket, you go to the concession stand, and then you run off to find your seat in the theater!
Businesses are not the only ones with protocols. Think of your morning routine; most everyone has a similar pattern they follow each morning. Whether private or in a public setting, protocols provide a sense of security and familiarity to those that participate, making systems run more smoothly and controlling customer/client expectations. While you may only see a few things happening at the store or a movie theater, there are hundreds of things behind the scenes that you will never see of think about. If even one of those hidden things is not completed, your experience is not the same. Your practice is no different.
Your Practice Is A Business
Although you love to help people and you want to change lives (that is the reason you became a doctor), you still must provide an income for you and your employees. You might be providing a service to your patients, but you still have a family to feed and student loans to pay. If you treat your practice solely like a charitable contribution, it will fail. Your medical practice is a business. And just like every other business, you need protocols to maximize your time and increase your income.
Protocols vs Protocols
Every physician learns what a protocol is during their education. They know the protocols for how to give an injection, how to perform a throat swab, and how to close a laceration. For them, a protocol is how to complete a task, from A to B.
For me, a protocol is not only how to complete a task, but how to decide to perform that task, who will set it up, how much work the physician will need to do, and how it will be billed. They are the minute details behind the doctor's tasks that change how your office flows. My comprehensive protocols put physicians and their staff on a very productive version of autopilot; medical assistants have their protocols for everything, from new intakes to refilling medications, and physicians only have to be in the room to perform the tasks they are required to do. Time is optimized, the staff can see more patients per hour, and the revenue of the practice increases. The patient experience is improved and medical mistakes are reduced.
Building and implementing protocols is instrumental in the success of any medical practice.
Where to Start
Many doctors are scared of wound care, scared of the documentation, and scared of the billing, because, frankly, they do no know where to start. They know dispensing wound care products in their office is valuable, but implementing them can be daunting.
Now, there is no reason to be apprehensive. comprehensive, complete wound care protocols by AMERX Health Care are available for your office. These protocols will be provided to all physicians who purchase wound care products, ensuring that they are easily implemented into the practice. Simply ask your AMERX Account Manager to include protocols for in-office dispensing, at-home delivery, and/or nail avulsion with your next order.
Are you interested in designing protocols around YOUR practice's unique needs? I will be leading interactive, protocol-building sessions around the country in the coming months. Visit the Protocols Workshop page on the AMERX Health Care website to see when I will be in your area next. If you don't see a workshop near you now, check back occasionally. The schedule will be updated continually as new locations and times are confirmed.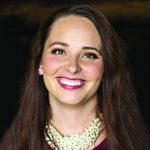 Holly is a recognized international speaker and author. Working with her husband to build a medical practice from the ground up, she has handled all aspects of the podiatry field from medical assisting to billing and practice management. Currently, she spends her time as a practice management consultant helping physicians learn how to run successful medical practices by implementing protocols. Holly holds numerous degrees and certificates that give her the credibility to help practices; however, it is the years of personal in-office experience that allow her to offer customized solutions that make practices profitable again.