COVID-19 has brought different challenges and opportunities to clinical practices.  As the COVID-19 numbers start to surge, shutdowns are becoming a reality again.  Is your practice ready?  While none of us want another shutdown, now is the best time to prepare with these 3 simple steps:
1. Virtual Visits
Do your patients know that you do virtual visits? Educate them now by posting on social media, through email newsletters, and lobby waiting room signs. When you see patients, remind them that their care is important. If another shutdown is to occur, or if they do not feel that it is safe to come into the clinic, let them know that they still can see you virtually.
2. Prepare Your Staff
Train your staff on how to schedule virtual appointments.  Roleplay is a good technique to answer potential questions posed by patients about both virtual and in-clinic appointments. It can even help your staff to determine which patients can be seen virtually and which patients must be seen in the office. Also, train them on how to reassure the patient why continue care is essential during a shutdown.
3. Set up Your Patient Direct Account for Shipments
It is critical that patients continue to receive their wound care supplies, orthotics, braces, and other DME items. Drop shipments are also essential for the revenue of your practice. Your practice and patients cannot survive with virtual visits alone. If your office has not set up Patient Direct through AMERX Healthcare, reach out today to get that started.
In Conclusion
Your practice has the opportunity to prepare for a shutdown and to not be blindsided. With these 3 simple steps, prepare your clinic, patients, and staff today.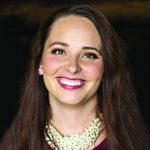 Holly is a recognized international speaker and author. Working with her husband to build a medical practice from the ground up, she has handled all aspects of the podiatry field from medical assisting to billing and practice management. Currently, she spends her time as a practice management consultant helping physicians learn how to run successful medical practices by implementing protocols. Holly holds numerous degrees and certificates that give her the credibility to help practices; however, it is the years of personal in-office experience that allow her to offer customized solutions that make practices profitable again.