You have decided that you want more wound care patients, but how?
LOOK at Your Patients
Dr. Jonathon Moore taught me to always have my staff roll up patient pant legs and look for wounds. You will be surprised at how many of your patients have wounds.
Every Door Direct Mail (EDDM)
EDDM postcard mailing can be a cheap and effective way to bring in new patients. These can range from 16-19 cents each to mail.
Advertising
Advertise in your local community newspaper. The geriatric population still loves and reads their traditional local paper.
Waiting Room Signage
Put a sign up in your waiting room letting people know you treat wounds. How many patients think you only do surgery, just treat warts, or debride nails?
Referrals!
Consider referrals from different sources, such as orthotists, diabetes clinics and educators, bariatric clinics, infusion clinics, sleep clinics, geriatric psychiatric programs, assisted-living providers, visiting physician services, chronic pain clinics, dermatologists, endocrinologists, dialysis clinics, and vascular surgeons.
Ask yourself, "How can I make their lives easier? How can I improve their patient care? Why would they take the time to refer to me?" If a Dermatologist creates wounds doing Mohs surgery, you can help heal their wounds. If it will take four weeks for an Endocrinologist to get their patients into the hospital wound care clinic, you can see their patients in 24 hours. Set up lunch and learn and learns to teach these physicians how you can help them.
Keep communication open. You or your staff members should personally drop off wound progress notes with before and after photos showing the improvement. Because you can't fax color photos, it gives you a reason to stop by and talk to the nurse or the physician about the patient. These do not have to be direct referrals from that doctor.  If it is the primary care doctor or patient, you should keep them updated even if they did not personally refer you to that patient. Drop off information to all physicians at least quarterly. If you drop off goodies, make them individual treats and staple your information on each and every one. You have no idea who makes the referrals in a practice. Very rarely is it the doctor, don't just single him or her out.
Example: Postcards
Here is an example of what Burkman Podiatry has been dropping off to clinics, nail salons, and assisted living centers this month (March 2019).
Example: Rack Cards
Create a rack card to hand out. State why you are different and what service you provide for wound care. Here is an example of a rack card used by Burkman Podiatry.
Consistency is Key
You can market for wound care. However, it is not a one-time market blitz. You must be consistent and continuously market the expertise that you have in wound care.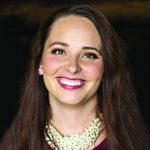 Holly is a recognized international speaker and author. Working with her husband to build a medical practice from the ground up, she has handled all aspects of the podiatry field from medical assisting to billing and practice management. Currently, she spends her time as a practice management consultant helping physicians learn how to run successful medical practices by implementing protocols. Holly holds numerous degrees and certificates that give her the credibility to help practices; however, it is the years of personal in-office experience that allow her to offer customized solutions that make practices profitable again.