The Dilemma
Many physicians took out loans using the CMS Advance Payment Program during Covid-19.  In the coming months, this money will begin to be deducted from your reimbursements.  Originally, this was supposed to be repaid as a 100% deduction but, due to new regulations, this has been reduced to 25%.
25% is still a large amount of revenue that will be missing from your already cash-strapped practices.  Now is the time to look for additional sources of revenue.
The Solution
Dispensing DME wound care is a terrific way to increase your revenue.  Wound care supplies are reimbursed by your DME provider, not CMS, therefore you will not receive the 25% cut to these profits.
Dispensing one 30-day HEXLIX3-CP Collagen Powder Wound Care Kit can add an additional net revenue of $669 to your practice!  These kits can be dispensed to any traditional Medicare patients who have a chronic ulcer that has been debrided.  Make sure that the patient is not on home health, in a level A stay in a nursing home, or on hospice.
In Conclusion
Dispensing DME wound care can be a great way to help repay CMS advancements. If you're unsure how to bill, how to get started, or how to properly document; AMERX Health Care's friendly, knowledgeable team can point you in the right direction.
Help ease the financial burden that has been brought on by Covid-19 and start dispensing DME wound care supplies today!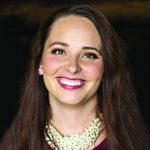 Holly is a recognized international speaker and author. Working with her husband to build a medical practice from the ground up, she has handled all aspects of the podiatry field from medical assisting to billing and practice management. Currently, she spends her time as a practice management consultant helping physicians learn how to run successful medical practices by implementing protocols. Holly holds numerous degrees and certificates that give her the credibility to help practices; however, it is the years of personal in-office experience that allow her to offer customized solutions that make practices profitable again.