Do Your Patients Come Back? Would You Know When They Don't?
A missed appointment is a missed opportunity for both the patient and the medical practice. Many times, patients fail to understand the importance of why they need to return for an appointment, and therefore do not make it a priority. In fact, many of them end up canceling or not showing up for their appointment.
The Dangers of Overlooking Follow-Ups…
Increased medical risk: Cancelled and no-show appointments put the patient at medical risk for complications and delayed healing.
Malpractice risk: A direct result of increased medical risk and delayed healing.
Increased patient noncompliance & dissatisfaction:

"I wouldn't go see Dr. Jones. He doesn't know what he is doing. My heel pain didn't go away" (patient never came to follow-up appointment).
"I ran out of my medication two months ago" (patient never showed up to her follow-up appointment to get her medication refilled).

Decreased revenue: Physicians lose over 150 billion annually from canceled and no-show appointments.1
How You Can Prevent No-Show & Canceled Appointments?
Use text reminders: Have patients sign an agreement for the use of text messages. Remember to use HIPPA compliant software.
Have a real person call the patients to remind them of their appointments: Automatic phone calls are great, but people rarely listen to robocalls. Many of the automated calling programs allow patients to cancel easily by pressing a number.
Have no show fees: Patients must understand that they are wasting your time and your available slots. When patients do now show up for their appointment or do not give a 24-hour notice of cancellation, charge them a fee. This fee can range from $25-$150. Clearly spell out this fee in your financial policy, that your patient's sign. Charge this fee. There is no use in having a no-show fee if you never enforce it.
Make it difficult for a patient to cancel their appointment: "I can't come in tomorrow and need to cancel my appointment" "No problem Mrs. Jones, we an appointment available at 2:00 on Tuesday, I would be happy to change your appointment time." If the patient still wants to cancel, remind them that Dr. Smith thinks it is vitally important for him to follow up on their wound or their heel pain. Never ever say, "Mrs. Jones, I would be happy to cancel that appointment would you like to reschedule?" 9 times out of 10, the patient will say they will call back to reschedule and never will.
Call no-show patients the same day and reschedule them. Don't wait.
Establish a recall campaign.
As discussed in last month's blog, never tell your patients to come back as needed. 95% of all patients need to return. Your orthotic patients must be followed up. Your neuropathy, vascular, wound patients need to come back regularly. Your surgical patients, heel pain patients, patients with AFO's or bracing need to return to your office frequently. Don't just let these patients walk out of your office, they need to come back in six months, one year, or two years for follow-ups to make sure that problems are not reoccurring and durable medical equipment is still functioning correctly. Your patients have no idea when their orthotics need to be adjusted or replaced, if their vascular disease is progressing, if their neuropathy is worsening, or if they are now a fall risk.
Set up standard protocols and establish clear guidelines for when every type of patient should return. If the patient does not need to be seen for a year or two, still schedule them or have them fill out a reminder postcard for you to mail them. Track these patients and make sure they are returning for the follow-up care that they need.
In Conclusion
It is essential to your practice that patients return. By implementing these small changes, you will alleviate the financial and medical risk of no-show appointments and cancelations.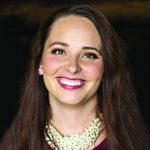 Holly is a recognized international speaker and author. Working with her husband to build a medical practice from the ground up, she has handled all aspects of the podiatry field from medical assisting to billing and practice management. Currently, she spends her time as a practice management consultant helping physicians learn how to run successful medical practices by implementing protocols. Holly holds numerous degrees and certificates that give her the credibility to help practices; however, it is the years of personal in-office experience that allow her to offer customized solutions that make practices profitable again.