If a surgical dressing will be needed following a surgery, may we dispense the dressing prior to the surgery and submit a claim for payment to a third-party payer the day it is dispensed?  The Answer:  Probably not.
Medical Necessity is the Key
For Medicare beneficiaries, surgical dressings may be provided and billed prior to surgery only when the item is medically necessary, the dressing is required to be used prior to surgery, coverage criteria is met, and documentation to substantiate the need is included in the ordering physician's medical record.  If there is no medical need to use the dressing until after the surgery, the item should not be provided until after the surgery has been performed and the medical need is clearly established in the documentation.  The DME Medicare Administrative Contractors (MACs) do not provide for any exceptions to this policy, including convenience issues.
Most non-Medicare payers with surgical dressing coverage follow these same Medicare guidelines.
When It May Be Allowed
A patient with a chronic wound may demonstrate the medical necessity to have collagen powder dispensed prior to a planned surgery for that wound.  If a patient presents today with a chronic wound that requires a surgical procedure, and also demonstrates the medical necessity for collagen powder today, and that same collagen powder will be needed after the surgery that is planned for one week from today, the collagen may be dispensed today because it is medically necessary for the patient to use that collagen today.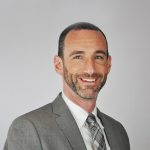 Dr. Jeffrey D. Lehrman, DPM, FASPS, MAPWCA, CPC, CPMA
Dr. Lehrman is a podiatrist practicing in Fort Collins, CO and operates Lehrman Consulting, LLC which provides consultation services regarding coding, compliance and documentation. Dr. Lehrman is a Certified Professional Coder and Certified Professional Medical Auditor. He serves as a staff liaison at the AMA CPT® Editorial Panel meetings where CPT codes are created, edited, and deleted. He is a Diplomate of the American Board of Foot and Ankle Surgery, Fellow of the American Society of Podiatric Surgeons, and is recognized as a "Master" by the American Professional Wound Care Association. Dr Lehrman is a Fellow of the American Academy of Podiatric Practice Management, Past Director of the American Professional Wound Care Association Board of Directors, and is a Past Chairman of the Board of the American Society of Podiatric Surgeons. Dr. Lehrman is also on the editorial advisory board of the journal WOUNDS.