"No way am I doing wound care in my office, I just refer that out. I am going to lose my shirt if I do it in office "
One of the many objections I hear from physicians when asked if they do wound care in office is they are afraid they are going to lose money.
You can 100% lose your shirt if you do wound care the wrong way. When my late husband and I started his practice 12 years ago, I begged him to stop seeing wound care patients because we were bleeding money on wound care.  The problem was he loved wound care and he was great at it, so I quickly learned how to improve the care we gave our patients and bring in revenue to the practice.
What is the wrong way?
Doing everything yourself. Unwrapping the bandages, taking measurements and photos, documentation, debridement, rewrapping and offloading.
Not performing x-rays, ABI's, biopsies or dispensing wound care supplies.
Only billing a 97597, spending 30 minutes with a patient and getting paid $67.00. While using $20 worth of wound care supplies.
How Can You Dispense for Success?
Have your staff help you. They can do everything except debride. They can x-ray, take measurements and biopsies, unwrap, and rewrap. They can even apply total contact casts and do your documentation. Hire staff and train them to do everything that you as a physician do not have to do.
Dispense AMERX 30-day Collagen Wound Care Kits, perform in office tenotomies as needed, ABI's and IV antibiotic infusions.
Bill correctly for the services that you provide. If it is a new wound, you are treating an infection, or your treatment plan changed, bill an office visit. If you debride to and through sub-q tissue bill a 11042 not a 97597.
In Conclusion
By performing biopsies, x-rays, ABI's and dispensing high quality wound care supplies you are providing amazing comprehensive care for your patients. If you are not sure how to get started or need some additional guidance, feel free to reach out.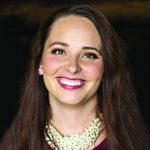 Holly is a recognized international speaker and author. Working with her husband to build a medical practice from the ground up, she has handled all aspects of the podiatry field from medical assisting to billing and practice management. Currently, she spends her time as a practice management consultant helping physicians learn how to run successful medical practices by implementing protocols. Holly holds numerous degrees and certificates that give her the credibility to help practices; however, it is the years of personal in-office experience that allow her to offer customized solutions that make practices profitable again.