When I ask physicians why they are not doing more wound care in their office, I often hear the following objections:
We have a hospital wound care center in town, and they handle all wound care.
Wound care clinics have more specialized equipment than we have.
Physicians don't want to refer wound care patients to me; they refer them to the wound care center.
There is no way that I can possibly compete with them!
Yes! You Can Compete, and Here is How
Determine what sets you apart from the other physicians or from your local wound care centers.
Can you see your patients in less than 24 hours? Most wound care centers are scheduling out patients for two to six weeks.
Did you prevent amputation last year?
Do you dispense high-quality wound care products in your office?
Do you perform sharp selective debridement?
Do you have diagnostic testing capabilities, including x-rays, ultrasound, ABI, C&S swabs, or biopsies that can be done in your office?
If you answered "yes" to any of the above questions, you can compete with the hospital wound care centers because, chances are, you are doing much better than they are.
The Better Option
If you were a local family physician and were presented with the options below, which one would you choose?
Option One- Referral to the Hospital Wound Care Center
The wait time for an appointment is two to six weeks.
When patients arrive, they are expected to walk from one end of the hospital to the other for x-rays, lab cultures, and testing.
Patients must wait for wound care supplies to be shipped to them if prescribed at all.
Option Two- Referral to Your Office
Patients can be seen in less than 24 hours.
Walking is kept to a minimum since the x-ray, ultrasound, ABI, and biopsies are all performed in one location.
The podiatrists are skilled; they know how to perform sharp selective debridement and offloading effectively.
Patients leave with high-quality wound care supplies and will be seen for follow-up in one week.
Your local physicians know why your office is the better option, one that is quicker and more effective. 
When your local physicians know why your office is the better option, you can and will compete with the wound care centers.
What Are the Next Steps?
Not sure how to market this for your own office? Look to next month's blog for helpful resources, tips, and examples.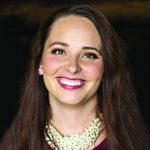 Holly is a recognized international speaker and author. Working with her husband to build a medical practice from the ground up, she has handled all aspects of the podiatry field from medical assisting to billing and practice management. Currently, she spends her time as a practice management consultant helping physicians learn how to run successful medical practices by implementing protocols. Holly holds numerous degrees and certificates that give her the credibility to help practices; however, it is the years of personal in-office experience that allow her to offer customized solutions that make practices profitable again.