Many practitioners are having to grapple with financial loss as a result of COVID -19. Many clinics are starting to open fully, and cash flow is tight. Right now, you must start generating additional income from your practice.
Dispensing wound care supplies is an amazing opportunity to quickly increase your cash flow while improving patient healing and compliance. Dispensing one 30-day AMERX® Wound Care Kit with HELIX3® Bioactive Collagen will NET $669*. How many wound care patients do you see in a month? Five, ten, twenty? Even if you are only seeing five wound care patients a month, your net revenue will be $3,345 monthly. I am sure an additional NET revenue of $3,345 will be a welcome addition to your practice's bottom line.
Dispensing wound care supplies can be easy if you follow these simple steps:
Develop protocols: these are available free of charge with collagen orders.
Have AMERX 30-Day Wound Care Kits with HELIX3 in stock.
Have your MAs bring the 30-day kits into the room when you see wound care patients.
Debride wounds and dispense wound care supplies if needed.
Have a patient sign a proof of delivery and bill for the wound care supplies*.  We can provide billing help!
AMERX Health Care makes it simple to dispense DME wound care with developed protocols, personalized proof of delivery forms, and billing assistance. If you need one-on-one help for training and implementation, AMERX is also happy to assist as needed.
It is more important than ever for your practice to bring in additional money. By adding wound care supplies into your practice, you will practice better comprehensive medicine and increase your revenue. This is a win-win situation.
* Rates in this post based on 2020 national payment amounts and DMEMAC reimbursement rates.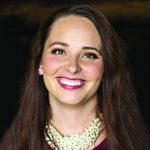 Holly is a recognized international speaker and author. Working with her husband to build a medical practice from the ground up, she has handled all aspects of the podiatry field from medical assisting to billing and practice management. Currently, she spends her time as a practice management consultant helping physicians learn how to run successful medical practices by implementing protocols. Holly holds numerous degrees and certificates that give her the credibility to help practices; however, it is the years of personal in-office experience that allow her to offer customized solutions that make practices profitable again.