While some physicians may interchange the terms "ulcer" and "wound" as if they are synonyms, when it comes it ICD-10, your choice of words DOES matter!
What is the difference between a Wound and an Ulcer?
In ICD-10 language, a "wound" is something traumatic. An "ulcer" refers to a break in the skin that fails to heal as it should and is chronic in nature.
All wound codes begin with the letter "S," placing them in Chapter 19 of the ICD-10 tabular index titled, "Injury, poisoning, and certain other consequences of external causes."
Most of the time we are dealing with a chronic ulcer when it comes to DME surgical dressings. 
Which Codes Do We Use For Which?
Once you have determined that you are dealing with an ulcer, you must decide which type of ulcer it is. When dispensing surgical dressings, the majority of the time our options include diabetic foot ulcer, pressure ulcer, stasis ulcer, or arterial ulcer.
Diabetic foot ulcer codes should start with L97-.
Stasis ulcer codes begin with I83-.
L89-codes are used for pressure ulcers.
I70-codes should be used for arterial ulcers.
What If The Ulcer Is Both Diabetic And Pressure?
A diabetic patient with neuropathy may develop an ulcer on the dorsal proximal interphalangeal joint of a contracted 3rd toe. This ulcer could be considered a diabetic foot ulcer and/or a pressure ulcer. Thankfully, the National Pressure Ulcer Advisory Panel (NPUAP) provides guidance for this. For diagnosis coding, if there is an ulcer on the foot of a diabetic, it is considered a diabetic foot ulcer and therefore should be coded using an L97-code. This is true even if there is an arterial disease and/or pressure component.
Conclusion
When it comes to coding, compliance, and documentation a "wound" and an "ulcer" are two different things. Choosing the correct code and documentation that supports the code are important things to consider when dispensing surgical dressings.
Resources:
DISCLAIMER: The information provided here is intended to educate health care providers regarding compliance for diagnosis coding. The information provided does not guarantee reimbursement and is accurate to the best of our knowledge at the time of this publication. ICD-10 codes and guidelines can change and we encourage you to stay up to date.  The existence of a code does not guarantee payment.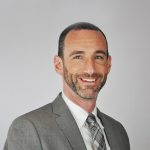 Dr. Jeffrey D. Lehrman, DPM, FASPS, MAPWCA, CPC, CPMA
Dr. Lehrman is a podiatrist practicing in Fort Collins, CO and operates Lehrman Consulting, LLC which provides consultation services regarding coding, compliance and documentation. Dr. Lehrman is a Certified Professional Coder and Certified Professional Medical Auditor. He serves as a staff liaison at the AMA CPT® Editorial Panel meetings where CPT codes are created, edited, and deleted. He is a Diplomate of the American Board of Foot and Ankle Surgery, Fellow of the American Society of Podiatric Surgeons, and is recognized as a "Master" by the American Professional Wound Care Association. Dr Lehrman is a Fellow of the American Academy of Podiatric Practice Management, Past Director of the American Professional Wound Care Association Board of Directors, and is a Past Chairman of the Board of the American Society of Podiatric Surgeons. Dr. Lehrman is also on the editorial advisory board of the journal WOUNDS.