AMERX Health Care provides you with extensive resources that include everything you need for perfect documentation to ensure compliance when dispensing dressings. The majority of this guidance comes from the DMEMAC Surgical Dressing Policy Article. On December 3, 2019, the DMEMACs released some additional guidance in the form of an article titled, "Physicians! Are You Ordering Surgical Dressings For Your Patients?"
When Should I Create New Orders?
The need to create a new order when the dressing type is changed or when a new dressing type is added has been covered in this space before. A new order is also required if the quantity of dressings being used increases. Even with no charge to dressing type or quantity, a new order is required every three months while a dressing is still being used.
Include in Your Progress Notes…
In addition to the extensive documentation requirements we already knew about, this new article instructs us to document why and how the selected dressing(s) are being used. For example, "Foam was selected to help handle the heavy exudate this ulcer is putting out." Furthermore, we are instructed to document whether the dressing will be used as a primary or secondary dressing. We cannot assume that the primary versus secondary distinction can be drawn from the products ordered or the manner in which they are intended to be used. We must spell out if the dressing(s) ordered are being used as a primary or secondary dressing, and if we order both, we must designate which is primary and which is secondary.
Frequency of Evaluation
As long as the patient is receiving surgical dressings, a wound evaluation must be performed by the treating physician at least once a month. At a minimum, this evaluation should include documentation for the wound type, location, size, and drainage amount.
DISCLAIMER: The information provided here is intended to educate health care providers regarding compliance for ICD, CPT, and HCPCS coding. The information provided does not guarantee reimbursement and is accurate to the best of our knowledge at the time of this publication. Coding guidelines can change and we encourage you to stay up to date. The existence of a code does not guarantee payment.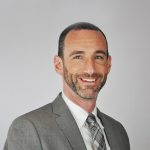 Dr. Jeffrey D. Lehrman, DPM, FASPS, MAPWCA, CPC, CPMA
Dr. Lehrman is a podiatrist practicing in Fort Collins, CO and operates Lehrman Consulting, LLC which provides consultation services regarding coding, compliance and documentation. Dr. Lehrman is a Certified Professional Coder and Certified Professional Medical Auditor. He serves as a staff liaison at the AMA CPT® Editorial Panel meetings where CPT codes are created, edited, and deleted. He is a Diplomate of the American Board of Foot and Ankle Surgery, Fellow of the American Society of Podiatric Surgeons, and is recognized as a "Master" by the American Professional Wound Care Association. Dr Lehrman is a Fellow of the American Academy of Podiatric Practice Management, Past Director of the American Professional Wound Care Association Board of Directors, and is a Past Chairman of the Board of the American Society of Podiatric Surgeons. Dr. Lehrman is also on the editorial advisory board of the journal WOUNDS.