If a patient has bilateral ulcers that both qualify for surgical dressings, you can supply dressings for both ulcers at the same encounter. When doing so, it is important to indicate that two ulcers are being treated by listing modifier "A2" in box 24d of the CMS-1500 form (Health Insurance Claim Form). Appropriate modifier use must be employed as well.
Laterality Modifiers
When dispensing surgical dressings, it has always been recommended that laterality modifiers be used. The laterality modifiers for surgical dressings are "RT" for right, "LT" for left, and "RTLT" for bilateral. The CPT 50 modifier ("bilateral procedure") should not be used with surgical dressings.
The Change
Today, when dispensing two of the same item on the same date of service when the items are to be used bilaterally, we are instructed by the DME MACs to list the time once on one claim line with a "RTLT" modifier and indicate the total number of units dispensed. This protocol is changing effective March 1, 2019. 
As of that date, we will instead list each item on two separate claim lines, with an "RT" modifier on one and an "LT" modifier on the other, along with the corresponding number of units dispensed of each. After March 1, 2019, any claim submitted with an "RTLT" modifier will be rejected.
Other Products
This change applies to all surgical dressing available from AMERX. We know that many of you dispense other DME products from your office. so it is important to know that this change applies to other DME items as well. These include AFOs, KAFOs, lower limb prostheses, orthopedic footwear, and therapeutic shoes for persons with diabetes.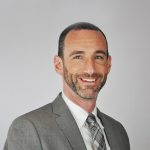 Dr. Jeffrey D. Lehrman, DPM, FASPS, MAPWCA, CPC
Dr. Lehrman is in private practice in Fort Collins, CO and operates Lehrman Consulting, LLC. He is a Diplomate of the American Board of Foot and Ankle Surgery, Fellow of the American Society of Podiatric Surgeons, and is recognized as a "Master" by the American Professional Wound Care Association. He is a Fellow of the American Academy of Podiatric Practice Management and an Expert Panelist on Codingline. In his role as a Consultant to the APMA Health Policy and Practice Department, Dr. Lehrman serves as an advisor to the APMA Coding Committee and the APMA MACRA Task Force. Dr. Lehrman sits on the board of directors of both the American Professional Wound Care Association and the American Society of Podiatric Surgeons. He is also on the editorial advisory board of the journal WOUNDS.