The Centers for Medicare and Medicaid Services (CMS) have removed social security-based claim numbers from Medicare cards and are instead using Medicare Beneficiary Identifiers (MBIs) for Medicare transactions. All Medicare beneficiaries have received their MBIs, and it is important to collect that information.
Physicians must start using the MBE instead of the social security number for most Medicare transactions including billing, claim status, and eligibility status. This applies to DME transitions just as it does to Part B transactions.
All MBIs are 11 characters long and are made up of only numbers and uppercase letters. Any other character type will not be included in an MBI. You may see dashes between the digits of the MBI. These dashes should not be included when submitting claims.
This change does not impact Medicare Advantage numbers or any Medicare drug plan numbers.
To confirm a Medicare patient's Medicare Beneficiary Identifier (MBI), use the HIPAA Eligibility Transaction System (HETS) just like the process used with the older numbers.
When?
Now! CMS offered a transition period during which either the old number or the MBI could be used, but that ends December 31, 2019. Regardless of the date of service, after January 1, 2020, the MBI must be used to submit all claims.
Check With Your Vendors and/or Clearing Houses
Even if the MBI is shared with your vendor and/or clearing house, it is wise to check your remittance advice. Only the MBI should appear on the remittance advice. If only the old number or both the MBI and the old number appear on the remittance advice, something is not being done correctly.
DISCLAIMER: The information provided here is intended to educate health care providers regarding compliance for ICD, CPT, and HCPCS coding. The information provided does not guarantee reimbursement and is accurate to the best of our knowledge at the time of this publication. Coding guidelines can change and we encourage you to stay up to date. The existence of a code does not guarantee payment.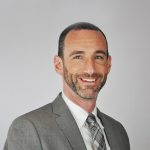 Dr. Jeffrey D. Lehrman, DPM, FASPS, MAPWCA, CPC, CPMA
Dr. Lehrman is a podiatrist practicing in Fort Collins, CO and operates Lehrman Consulting, LLC which provides consultation services regarding coding, compliance and documentation. Dr. Lehrman is a Certified Professional Coder and Certified Professional Medical Auditor. He serves as a staff liaison at the AMA CPT® Editorial Panel meetings where CPT codes are created, edited, and deleted. He is a Diplomate of the American Board of Foot and Ankle Surgery, Fellow of the American Society of Podiatric Surgeons, and is recognized as a "Master" by the American Professional Wound Care Association. Dr Lehrman is a Fellow of the American Academy of Podiatric Practice Management, Past Director of the American Professional Wound Care Association Board of Directors, and is a Past Chairman of the Board of the American Society of Podiatric Surgeons. Dr. Lehrman is also on the editorial advisory board of the journal WOUNDS.