Last week, the Durable Medical Equipment Medicare Administrative Contractors (DMEMACs) made a change to their joint Surgical Dressing Local Coverage Article (LCA) that states calcium alginate can serve as either a primary dressing or a secondary dressing.  Prior to this change calcium alginate could only serve as a primary dressing.
This change is effective now.
Primary Dressing versus Secondary Dressing
Primary surgical dressings are applied directly to ulcers.  Secondary dressings are therapeutic or protective and are needed to secure a primary dressing and/or aid in the function of a primary dressing.   Some products can only serve as a primary dressing; others can serve as either primary or secondary dressings.  Calcium alginate is now one of those dressings that can serve as either a primary or secondary dressing.
Combining Primary and Secondary Dressings
It is often appropriate to dispense both a primary dressing and a secondary at the same time.  Doing so provides the patient with everything they need without the need to purchase anything and increases profits realized by participation in the surgical dressing program.  When dispensing both a primary and secondary dressing, their indications should be the same and their change frequencies should be similar.  Calcium alginate is now an option as a secondary dressing when dispensing a primary dressing that needs to be secured.
How Does This Change Impact Dispensing?
An example of how this change can impact our practices is when we need a secondary dressing to secure collagen powder.  This may occur when addressing a Stage III ulcer with moderate drainage.  It has been common practice to combine the collagen powder as a primary dressing with foam as a secondary dressing.  However, the DMEMACs only provide coverage for 12 foam pads per month per ulcer.  This has been problematic for some when the collagen is applied daily.  Now that calcium alginate is an option as a secondary dressing, it can be dispensed with collagen powder and the DMEMACs provide coverage for 30 calcium alginate dressings per month per ulcer.
Conclusion
The versatility associated with calcium alginate has now been increased.  Going forward, it can be combined with a primary dressing to provide securement or used on its own.
Should you need additional information about the difference between primary and secondary dressings or guidelines for combining dressings, please take a look at my previous blog posts:
DISCLAIMER: The information provided here is intended to educate health care providers regarding compliance for ICD, CPT, and HCPCS coding. The information provided does not guarantee reimbursement and is accurate to the best of our knowledge at the time of this publication. Coding guidelines can change and we encourage you to stay up to date. The existence of a code does not guarantee payment.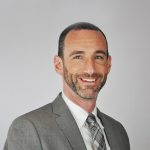 Dr. Jeffrey D. Lehrman, DPM, FASPS, MAPWCA, CPC
Dr. Lehrman is in private practice in Fort Collins, CO and operates Lehrman Consulting, LLC. He is a Diplomate of the American Board of Foot and Ankle Surgery, Fellow of the American Society of Podiatric Surgeons, and is recognized as a "Master" by the American Professional Wound Care Association. He is a Fellow of the American Academy of Podiatric Practice Management and an Expert Panelist on Codingline. In his role as a Consultant to the APMA Health Policy and Practice Department, Dr. Lehrman serves as an advisor to the APMA Coding Committee and the APMA MACRA Task Force. Dr. Lehrman sits on the board of directors of both the American Professional Wound Care Association and the American Society of Podiatric Surgeons. He is also on the editorial advisory board of the journal WOUNDS.