The Centers for Medicare and Medicaid Services (CMS) requires that DME suppliers maintain proof that any item dispensed was received by the beneficiary in the form of a Proof of Delivery document. It may be requested by DMEMACs, recovery auditors, supplemental medical review contractors, or Comprehensive Error Rate Testing (CERT) medical review contractors. In last month's blog, we covered who can sign the Proof of Delivery document.
Methods of Delivery
There are three different methods by which a DME item may be delivered. These include direct delivery by the supplier, delivery of the item to the patient via shipping or delivery service, and delivery to a nursing facility. Beyond the requirements covered last month, there are additional documentation requirements for the Proof of Delivery documents, and they differ based on the method of delivery.
Direct Delivery
The first method of delivery involves the supplier directly delivering the DME item to the patient of the patient's designee. When delivered in this manner, the Proof of Delivery must contain:
Patient name
Address where time was delivered (If dispensed from the office, this will be your office address.)
Description of the item in the form of a narrative, a HCPCS code, the HCPCS code descriptor, the brand name of the item, or the item's model number.
Quantity delivered
Patient or designee signature. The details and requirements of these signatures were covered last month.
Date delivered. The date that the patient of designee received the item should be the date on the Proof of Delivery document as well as the date on the claim form.
To Be Continued...
Next month, in Part 3, we will cover the documentation requirements when the item is delivered via shipping or delivery service.
DISCLAIMER: The information provided here is intended to educate health care providers regarding compliance for ICD, CPT, and HCPCS coding. The information provided does not guarantee reimbursement and is accurate to the best of our knowledge at the time of this publication. Coding guidelines can change and we encourage you to stay up to date. The existence of a code does not guarantee payment.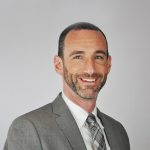 Dr. Jeffrey D. Lehrman, DPM, FASPS, MAPWCA, CPC
Dr. Lehrman is in private practice in Fort Collins, CO and operates Lehrman Consulting, LLC. He is a Diplomate of the American Board of Foot and Ankle Surgery, Fellow of the American Society of Podiatric Surgeons, and is recognized as a "Master" by the American Professional Wound Care Association. He is a Fellow of the American Academy of Podiatric Practice Management and an Expert Panelist on Codingline. In his role as a Consultant to the APMA Health Policy and Practice Department, Dr. Lehrman serves as an advisor to the APMA Coding Committee and the APMA MACRA Task Force. Dr. Lehrman sits on the board of directors of both the American Professional Wound Care Association and the American Society of Podiatric Surgeons. He is also on the editorial advisory board of the journal WOUNDS.