A new ICD-10 Clinical Modification (ICD-10-CM) code set took effect on October 1, 2021. There are some changes to codes that may relate to wound care. As a reminder, if a pathology played a role in the encounter and this is reflected in the documentation, it is likely appropriate to include the ICD-10-CM code that represents that pathology on the claim form.
COVID
COVID-19 may play a role in a wound care encounter. If that occurs, these new codes may need to be considered.
New Codes:
U09.9 Post COVID-19 condition, unspecified
Z20.822 Contact with and (suspected) exposure to COVID-19
Z86.16 Personal history of COVID-19
Thrombocytosis
Thrombocytosis occurs when a patient has a high platelet concentration. This may play a role in wound care and/or surgical planning.
New Codes: 
D75.838 Other thrombocytosis
D75.839 Thrombocytosis, unspecified
Sjogren's Syndrome
Sjogren's syndrome is an autoimmune disease that can have dermatologic manifestations.  Until now, the descriptor for the most appropriate ICD-10-CM code to use for Sjogren's syndrome was, "Sicca syndrome [Sjogren]."  However, with this new code set, the descriptor for all M35.0- codes changes from "Sicca syndrome" to "Sjogren syndrome."  With that change, the following code revisions are in the new ICD-10-CM code set:
Old: M35.00 Sicca syndrome, unspecified
New: M35.00 Sjögren syndrome, unspecified
Old: M35.01 Sicca syndrome with keratoconjunctivitis
New: M35.01 Sjögren syndrome with keratoconjunctivitis
Old: M35.02 Sicca syndrome with lung involvement
New: M35.02 Sjögren syndrome with lung involvement
Old: M35.03 Sicca syndrome with myopathy
New: M35.03 Sjögren syndrome with myopathy
Old: M35.04 Sicca syndrome with tubulo-interstitial nephropathy
New: M35.04 Sjögren syndrome with tubulo-interstitial nephropathy
Old: M35.09 Sicca syndrome with other organ involvement
New: M35.09 Sjögren syndrome with other organ involvement
In addition to those changes to the M35.0- codes, these new codes are added:
New codes:
M35.05 Sjögren syndrome with inflammatory arthritis
M35.06 Sjögren syndrome with peripheral nervous system involvement
M35.07 Sjögren syndrome with central nervous system involvement
M35.08 Sjögren syndrome with gastrointestinal involvement
M35.0A Sjögren syndrome with glomerular disease
M35.0B Sjögren syndrome with vasculitis
M35.0C Sjögren syndrome with dental involvement
Conclusion
These changes became effective October 1, 2021 and all providers of all types should be using the new ICD-10-CM code set now.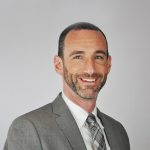 Dr. Jeffrey D. Lehrman, DPM, FASPS, MAPWCA, CPC
Dr. Lehrman is in private practice in Fort Collins, CO and operates Lehrman Consulting, LLC. He is a Diplomate of the American Board of Foot and Ankle Surgery, Fellow of the American Society of Podiatric Surgeons, and is recognized as a "Master" by the American Professional Wound Care Association. He is a Fellow of the American Academy of Podiatric Practice Management and an Expert Panelist on Codingline. In his role as a Consultant to the APMA Health Policy and Practice Department, Dr. Lehrman serves as an advisor to the APMA Coding Committee and the APMA MACRA Task Force. Dr. Lehrman sits on the board of directors of both the American Professional Wound Care Association and the American Society of Podiatric Surgeons. He is also on the editorial advisory board of the journal WOUNDS.