Surgical dressings can be used for all types of qualifying ulcers. This includes arterial ulcers, venous ulcers, diabetic foot ulcers, and pressure ulcers. It is important to use the correct diagnosis codes for each of these ulcer types. Diabetic foot ulcer codes should start L97-. Stasis ulcer codes begin with I83-. L89- codes are used for pressure ulcers and I70- codes should be used for arterial ulcers.
Lower Extremity Ulcer Codes
When coding a lower extremity pressure ulcer, start with one of these codes:
L89.51– Pressure ulcer of right ankle
L89.52– Pressure ulcer of left ankle
L89.61– Pressure ulcer of right heel
L89.62– Pressure ulcer of left heel
L89.89– Pressure ulcer of other site
Each of these codes requires a 6th character, and up until now those 6th character options have been:
0- Unstageable
1- Stage 1
2- Stage 2
3- Stage 3
4- Stage 4
9- Unspecified stage
New 6th Character Coming Soon
Beginning October 1, 2019, there will be a new L89- 6th character option of "6". This character will indicate, "pressure-induced deep tissue damage". For example, L89.616 will be, "pressure-induced deep tissue damage of right heel."
So How Will We Code?
Give the guidance from CMS, starting October 1, 2019, the suggestion is to use the following 6th characters for L89- codes:
0- Unstageable pressure ulcer
2- Stage 2 pressure ulcer
3- Stage 3 pressure ulcer
4- Stage 4 pressure ulcer
6- Stage 1 pressure-induced deep tissue damage
How to tell when something is considered deep tissue damage vs. a pressure ulcer?
According to the National Pressure Ulcer Advisory Panel (NPUAP), "a pressure injury is localized damage to the skin and underlying soft tissue usually over a bony prominence or related to a medical or other device. The injury can present as intact skin or an open ulcer."
More importantly, the Centers for Medicare and Medicaid Services (CMS):
Consider Stage 1 t be deep tissue injuries because they are closed.
Considers Stage 2, 3, or 4 to be "pressure ulcers" because they are usually open wounds.
References
DISCLAIMER: The information provided here is intended to educate health care providers regarding compliance for ICD, CPT, and HCPCS coding. The information provided does not guarantee reimbursement and is accurate to the best of our knowledge at the time of this publication. Coding guidelines can change and we encourage you to stay up to date. The existence of a code does not guarantee payment.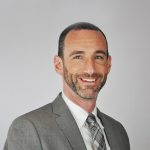 Dr. Jeffrey D. Lehrman, DPM, FASPS, MAPWCA, CPC
Dr. Lehrman is in private practice in Fort Collins, CO and operates Lehrman Consulting, LLC. He is a Diplomate of the American Board of Foot and Ankle Surgery, Fellow of the American Society of Podiatric Surgeons, and is recognized as a "Master" by the American Professional Wound Care Association. He is a Fellow of the American Academy of Podiatric Practice Management and an Expert Panelist on Codingline. In his role as a Consultant to the APMA Health Policy and Practice Department, Dr. Lehrman serves as an advisor to the APMA Coding Committee and the APMA MACRA Task Force. Dr. Lehrman sits on the board of directors of both the American Professional Wound Care Association and the American Society of Podiatric Surgeons. He is also on the editorial advisory board of the journal WOUNDS.