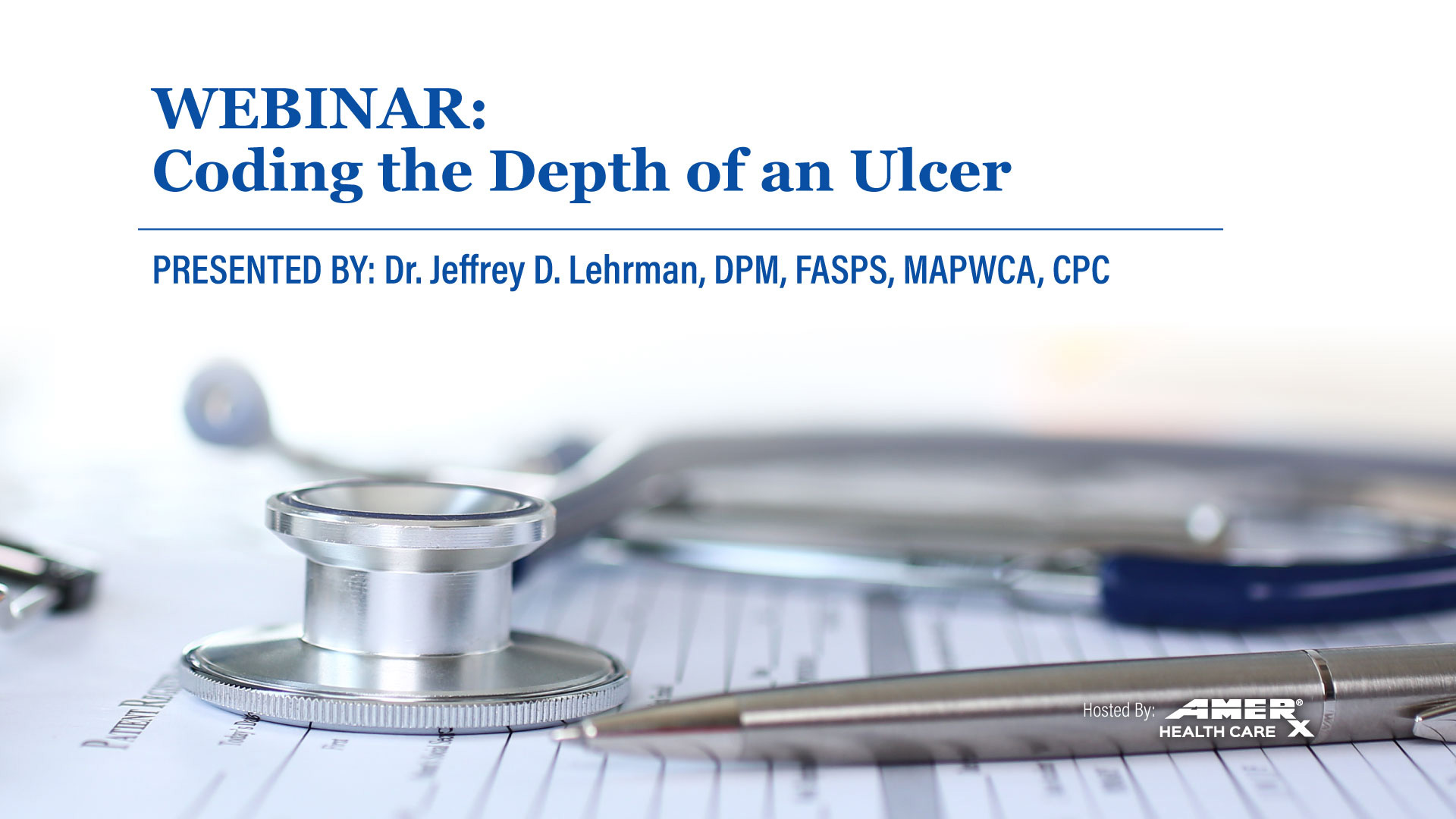 Date
Jul 29 2020

- Aug 12 2020
Expired!
Webinar: Coding the Depth of an Ulcer
Are you coding the depth of your patients' wounds correctly? Coverage for surgical dressings can be dependent on the depth of the ulcer. Be sure you are submitting your diagnosis codes correctly. Join us for this informative webinar presented by Dr. Jeffrey Lehrman.
At the end of Dr. Lehrman's presentation stay for a Question & Answer session where he will answer your coding questions!
What You Will Learn:
Which diagnosis codes to use for different ulcer types.
The meaning of the 6th character options and when to use each one.
Which surgical dressings require the presence of a full-thickness wound for dispensing.
Hourly Schedule
About Our Presenter
Dr. Jeffrey D. Lehrman
Dr. Lehrman is in private practice in Fort Collins, CO and operates Lehrman Consulting, LLC. He is a Diplomate of the American Board of Foot and Ankle Surgery, Fellow of the American Society of Podiatric Surgeons, and is recognized as a "Master" by the American Professional Wound Care Association. He is a Fellow of the American Academy of Podiatric Practice Management and an Expert Panelist on Codingline. In his role as a Consultant to the APMA Health Policy and Practice Department, Dr. Lehrman serves as an advisor to the APMA Coding Committee and the APMA MACRA Task Force. Dr. Lehrman sits on the board of directors of both the American Professional Wound Care Association and the American Society of Podiatric Surgeons. He is also on the editorial advisory board of the journal WOUNDS.