Umbrella
The presence and documentation of medical necessity is an umbrella requirement that applies to all medical services and supplies when submitting for payment to a third-party payer. This applies to all evaluation and management services, all procedures, and alls supplies, including surgical dressings. Documentation must clearly illustrate the medical need for any service or product provided.
Surgical Dressings
There are many situations in which surgical dressings are medically necessary. Just some include a wound in a compromised patient, a wound complicated by arterial disease, and a wound complicated by malnutrition. There are many other examples. Not all auditors and third-party payer representatives are practitioners. Therefore, when dispensing surgical dressings, it is suggested that providers make the medical necessity of the surgical dressings very clear and not rely on an auditor's ability to determine medical necessity based on their reading of the past medical history of present illness alone. Providers may even consider documenting a sentence that starts with, "This surgical dressing is medically necessary because…" Including a sentence like this removes the risk associated with an auditor or other third-party payer representative attempting to find or interpret medical necessity based on other contents of the documentation.
Example
An example of a portion of a progress note that clearly demonstrates the medical necessity of collagen powder is:
This is a chronic ulcer. This ulcer is not demonstrating signs that lead me to believe it will heal if current treatment continues and advanced healing options are not instituted. Ulcers of this nature have a high rate of failure to heal, and high rates of infection, amputation, other morbidities, and even mortality associated with them. Therefore, advanced treatment in the form of collagen powder is medically necessary and indicated in an effort to heal this chronic ulcer and prevent amputation. Collagen was selected as this wound is stalled and not progressing toward the goal of healing the way it should be. I expect the collagen to attract monocytes and fibroblasts, act as a sacrificial substrate for MMPS, and ultimately provide a matrix for tissue and vessel growth. 
The information is the rest of the note should support this statement of medical necessity.
Conclusion
It is important to establish medical necessity when documenting the provision of any service or product that will be submitted to a third-party payer for reimbursement, including surgical dressings. It is best to clearly establish medical necessity rather than relying on the ability of an auditor or other third-party payer representative to perform any interpretation or extrapolation of medical information. AMERX provides its customers with documentation templates to assist with excellent documentation.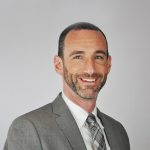 Dr. Jeffrey D. Lehrman, DPM, FASPS, MAPWCA, CPC, CPMA
Dr. Lehrman is a podiatrist practicing in Fort Collins, CO and operates Lehrman Consulting, LLC which provides consultation services regarding coding, compliance and documentation. Dr. Lehrman is a Certified Professional Coder and Certified Professional Medical Auditor. He serves as a staff liaison at the AMA CPT® Editorial Panel meetings where CPT codes are created, edited, and deleted. He is a Diplomate of the American Board of Foot and Ankle Surgery, Fellow of the American Society of Podiatric Surgeons, and is recognized as a "Master" by the American Professional Wound Care Association. Dr Lehrman is a Fellow of the American Academy of Podiatric Practice Management, Past Director of the American Professional Wound Care Association Board of Directors, and is a Past Chairman of the Board of the American Society of Podiatric Surgeons. Dr. Lehrman is also on the editorial advisory board of the journal WOUNDS.