There are several CPT® code changes that took effect on January 1, 2022, that are pertinent to wound care providers. Some of these changes are provided below.
Wound Repair CPT Code Changes
New language added this year clarifies that if one wound is repaired using various products and/or various techniques, only one CPT code should be submitted to represent the closure of that one wound. Further guidance regarding wound repair is shared on page 106 of the 2022 CPT book where providers are informed that wound repair using chemical cauterization, electrocauterization, or adhesive strips as the sole repair material should not be submitted using a wound repair CPT code. In the 2021 CPT code set, clarification of intermediate and complex wound repair definitions was provided. This year, clarification of simple wound repair is listed on page 106:
"Simple repair is used when the wound is superficial (eg, involving primarily epidermis or dermis, or subcutaneous tissues without significant involvement of deeper structures) and requires simple one-layer closure."
Furthermore, guidance is provided that states hemostasis and local or topical anesthesia should not be reported separately when performed in conjunction with simple wound repair.
Foreign Body Versus Implant CPT Code Changes
Clarification regarding use of foreign body removal CPT codes versus implant removal CPT codes is provided on page 525 of the 2022 CPT book:
"An object intentionally placed by a physician or other qualified health care professional for any purpose (eg, diagnostic or therapeutic) is considered an implant. An object that is unintentionally placed (eg, trauma or ingestion) is considered a foreign body. If an implant (or part thereof) has moved from its original position or is structurally broken and no longer serves its intended purpose or presents a hazard to the patient, it qualifies as a foreign body for coding purposes, unless CPT coding instructions direct otherwise or a specific CPT code exists to describe the removal of that broken/moved implant."
Conclusion
There are several CPT® code changes that took effect on January 1, 2022. These changes apply to all providers in all parts of the country using CPT codes.
Reference
CPT Professional 2022 Current Procedural Terminology (CPT®) is copyright 1966, 1970, 1973, 1977, 1981, 1983-2021 by the American Medical Association. All rights reserved. CPT is a registered trademark of the American Medical Association (AMA)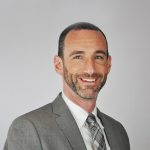 Dr. Jeffrey D. Lehrman, DPM, FASPS, MAPWCA, CPC, CPMA
Dr. Lehrman is a podiatrist practicing in Fort Collins, CO and operates Lehrman Consulting, LLC which provides consultation services regarding coding, compliance and documentation. Dr. Lehrman is a Certified Professional Coder and Certified Professional Medical Auditor. He serves as a staff liaison at the AMA CPT® Editorial Panel meetings where CPT codes are created, edited, and deleted. He is a Diplomate of the American Board of Foot and Ankle Surgery, Fellow of the American Society of Podiatric Surgeons, and is recognized as a "Master" by the American Professional Wound Care Association. Dr Lehrman is a Fellow of the American Academy of Podiatric Practice Management, Past Director of the American Professional Wound Care Association Board of Directors, and is a Past Chairman of the Board of the American Society of Podiatric Surgeons. Dr. Lehrman is also on the editorial advisory board of the journal WOUNDS.