Documenting an adequate description of an ulcer being treated is essential when dispensing surgical dressings.
Who Makes The Rules?
Providers know the elements that are necessary to thoroughly document a wound. These elements are taught in school. However, this list of elements may not satisfy the requirements of a third-party payer. From a payment perspective, the required elements of documentation are determined by the third-party payer. When expecting payment from a payer in exchange for providing surgical dressings to their beneficiary, it is best to check to see if that payer has their own list of documentation requirements.
Medicare
The most common third-party payer dealt with in dispensing surgical dressings is Medicare. Medicare is a national program, but it is administered on a local level by Medicare Administrative Contractors (MACs). There are MACs for Part B services and MACs for Durable Medical Equipment (DME). The DMEMACs are CGS Administrators, LLC and Noridian Healthcare Solutions, LLC. Fortunately, their guidance regarding wound documentation when dispensing surgical dressings is identical. These guidelines are provided in the DMEMAC Local Coverage Article, "Surgical Dressings-Policy Article (A54563)."  In this Medicare policy, the required elements of documentation regarding the wound description include:
Wound Type
Regardless of other elements of documentation in the note, the wound type must be clearly identified. Common options include diabetic foot ulcer, pressure ulcer, arterial ulcer, venous stasis ulcer, and surgical dehiscence.
Wound Location
The exact anatomic location of the wound must be documented. Be sure to include laterality, if appropriate. Be as specific as possible. For example, if a wound is on a toe, document the exact location on the toe.
Wound Size 
The Medicare policy above requires length, width, and depth to be documented. Some make the mistake of documenting the length and width, but excluding the depth.
Amount of Draining 
In documenting the amount of drainage, it is recommended that providers use the terms that the DMEMACs use in determining coverage requirements for surgical dressings. These include "none, light, minimal, moderate, and heavy."
Thickness 
Coverage for some surgical dressings depends on whether the wound being treated is full thickness or partial thickness. Therefore, in addition to the measurement of depth, the documentation should indicate whether the ulcer is partial thickness or full thickness.
Non-Medicare Payers
Some non-Medicare third-party payers may default to the guidelines provided by the DMEMAC policies while others may have their own guidelines. It is always best to check with each payer to determine their requirements.
DISCLAIMER: The information provided here is intended to educate health care providers regarding compliance with ICD, CPT, and HCPCS coding. The information provided does not guarantee reimbursement and is accurate to the best of our knowledge at the time of this publication. Coding guidelines can change and we encourage you to stay up to date.  The existence of a code does not guarantee payment.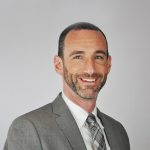 Dr. Jeffrey D. Lehrman, DPM, FASPS, MAPWCA, CPC
Dr. Lehrman is in private practice in Fort Collins, CO and operates Lehrman Consulting, LLC. He is a Diplomate of the American Board of Foot and Ankle Surgery, Fellow of the American Society of Podiatric Surgeons, and is recognized as a "Master" by the American Professional Wound Care Association. He is a Fellow of the American Academy of Podiatric Practice Management and an Expert Panelist on Codingline. In his role as a Consultant to the APMA Health Policy and Practice Department, Dr. Lehrman serves as an advisor to the APMA Coding Committee and the APMA MACRA Task Force. Dr. Lehrman sits on the board of directors of both the American Professional Wound Care Association and the American Society of Podiatric Surgeons. He is also on the editorial advisory board of the journal WOUNDS.