When my husband and I started his podiatry practice from scratch, I did everything. I was the medical assistant, the biller, the front desk associate, and the practice manager. In a nutshell, I did it all.
During that time, I came to the realization that protocols were the lifeblood of a practice. Instituting proper protocols in a podiatry office can make a huge difference to the bottom line and the success of a practice. Most physicians understand the need of medical protocols, but very few have standard written protocols in their office. I am excited to begin working with you and AMERX Health Care to change this.
My experience has allowed me to understand the worries that you have as physicians and staff members. I hold numerous degrees and certifications that give me the credibility to help medical practices; however, it is the years of personal experience that allows me to offer personalized solutions. Part of these solutions are to help medical practices establish correct protocols that encompass every aspect of their podiatry practice.
Finding Solutions, Getting Results
I fix things. I find answers and figure out solutions. This is what I am good at; this is my passion. Today, I help medical practices create and implement protocols, and I am excited to begin working with AMERX to help you build your wound care protocols. I will be working to bridge the gap and help physicians dispense, bill and use wound care supplies in their practices.
My future blogs will cover practice management concerns, billing concerns, documentation requirements, and building in-office protocols. I will be happy to address any practice management or protocol concerns in my future blogs. Head over to my author page and fill out my suggestion form.
If you are interested in getting a head start on building protocols, join me and AMERX and the IPED 2018 Fall Seminar. I will be hosting an interactive protocol workshop that will get your comprehensive protocols completed for your office.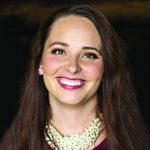 Holly is a recognized international speaker and author. Working with her husband to build a medical practice from the ground up, she has handled all aspects of the podiatry field from medical assisting to billing and practice management. Currently, she spends her time as a practice management consultant helping physicians learn how to run successful medical practices by implementing protocols. Holly holds numerous degrees and certificates that give her the credibility to help practices; however, it is the years of personal in-office experience that allow her to offer customized solutions that make practices profitable again.