To begin dispensing DME Wound Care products, a Medicare DME license is needed, but some doctors lose out on the tremendous opportunities of DME dispensing simply because they believe getting credentialed with Medicare DME will be too difficult.  It can be a simple process for physicians and not complicated or expensive.
Dispelling the Myths
You DO NOT need a surety bond, nor do you need an accreditation body. These are for DME stores only, not physician offices.
Steps to Get Started
 Call your insurance company and add National Supplier Clearinghouse, P.O. Box 100142, Columbia, SC 29202-3142 to your liability (slip and fall) coverage. There should be no cost for this.
 Complete CMS Form 855S. This does have a $595 fee and is best done with PECOS. If you are not sure how to fill out this form, I am happy to help.
 You must have a group NPI number. Unless you are a sole proprietor, you already have this. If you do not have a group NPI number, it is easy to get one at the NPPES website.
 You must apply for each location where you will be dispensing DME wound care products. If you have 3 locations, you must apply for each location.
 You must have the hours of operation listed on your office door. This can be as simple as a printed piece of paper taped to your door.
 A representative from CMS will randomly stop by and check the hours of operation and take pictures of your office and DME supplies. (This is not scary, I promise!)
 Make sure you have a complaint log and the 30- supplier standards.
That is it. It is simple and not as complicated as one might think. Don't send your patients somewhere else to get their DME supplies. Provide the convenience your patients want by dispensing the wound care products you trust directly to them in your office.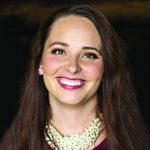 Holly is a recognized international speaker and author. Working with her husband to build a medical practice from the ground up, she has handled all aspects of the podiatry field from medical assisting to billing and practice management. Currently, she spends her time as a practice management consultant helping physicians learn how to run successful medical practices by implementing protocols. Holly holds numerous degrees and certificates that give her the credibility to help practices; however, it is the years of personal in-office experience that allow her to offer customized solutions that make practices profitable again.