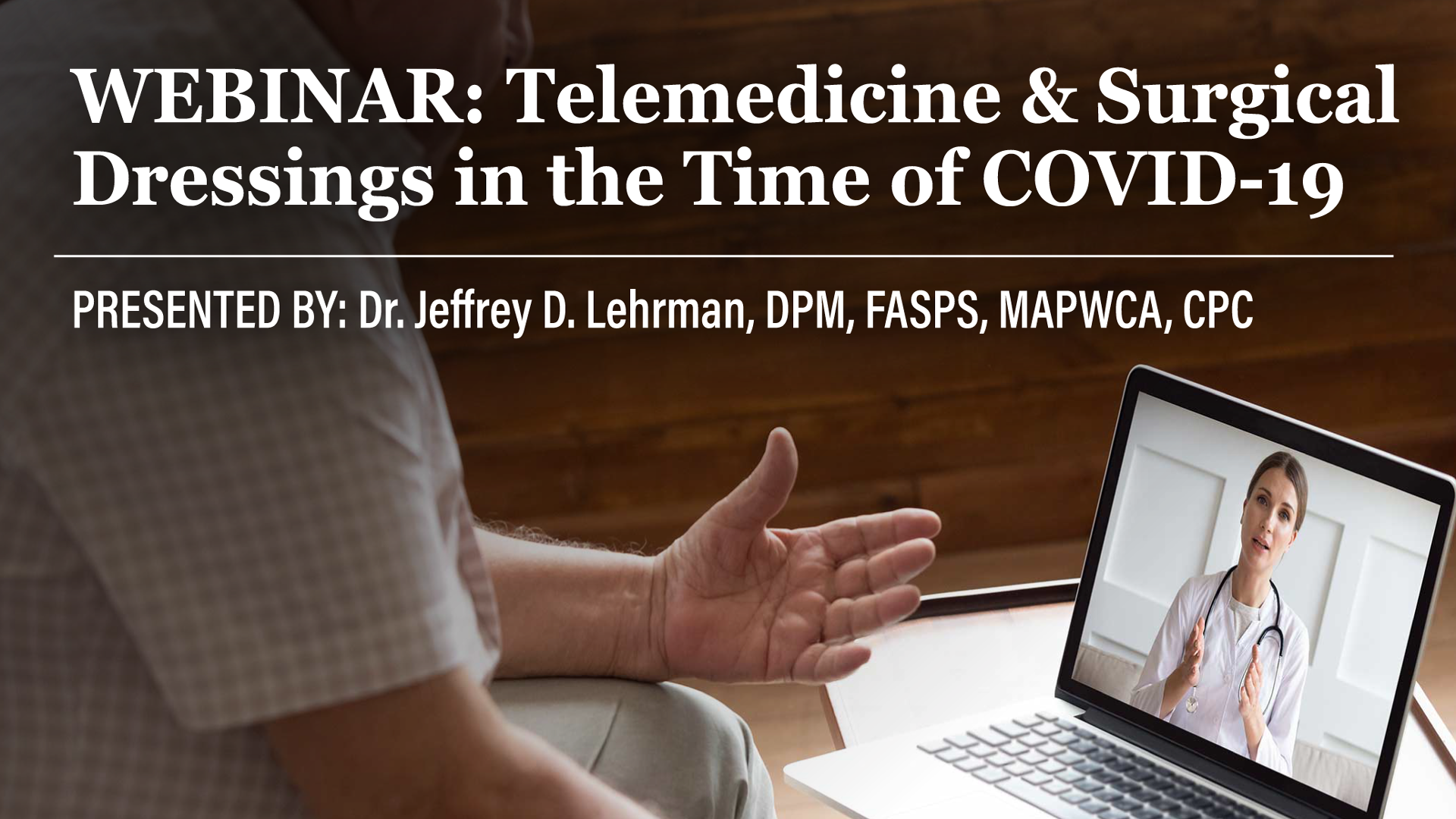 Date
Apr 01 2020
Expired!
Webinar: Telemedicine & Surgical Dressings In The Time of COVID-19
During the COVID-19 pandemic, are you limiting in-office visits? How do you follow up with wound care patients requiring a follow-up appointment and dispense needed wound care products? Telemedicine may be the answer!
The Centers for Medicare and Medicaid Services (CMS) has announced waivers and loosened some provider restrictions since the public health emergency was declared. In this informative webinar, Dr. Jeffrey D. Lehrman, DPM, FASPS, MAPWCA, CPC discusses what you need to know for dispensing surgical dressings to patients in need and provide the proper documentation for dispensing surgical dressings when seeing your patients remotely.
At the end of Dr. Lehrman's presentation stay for a Question & Answer session where he will answer your coding questions.
What You Will Learn:
The four options for telemedicine during COVID-19.
The compliance guidelines for each of the four telemedicine options during COVID-19.
How to use telemedicine to ensure your patients get the products they need during COVID-19.
Hourly Schedule
About Our Presenter
Dr. Jeffrey D. Lehrman
Dr. Lehrman is in private practice in Fort Collins, CO and operates Lehrman Consulting, LLC. He is a Diplomate of the American Board of Foot and Ankle Surgery, Fellow of the American Society of Podiatric Surgeons, and is recognized as a "Master" by the American Professional Wound Care Association. He is a Fellow of the American Academy of Podiatric Practice Management and an Expert Panelist on Codingline. In his role as a Consultant to the APMA Health Policy and Practice Department, Dr. Lehrman serves as an advisor to the APMA Coding Committee and the APMA MACRA Task Force. Dr. Lehrman sits on the board of directors of both the American Professional Wound Care Association and the American Society of Podiatric Surgeons. He is also on the editorial advisory board of the journal WOUNDS.